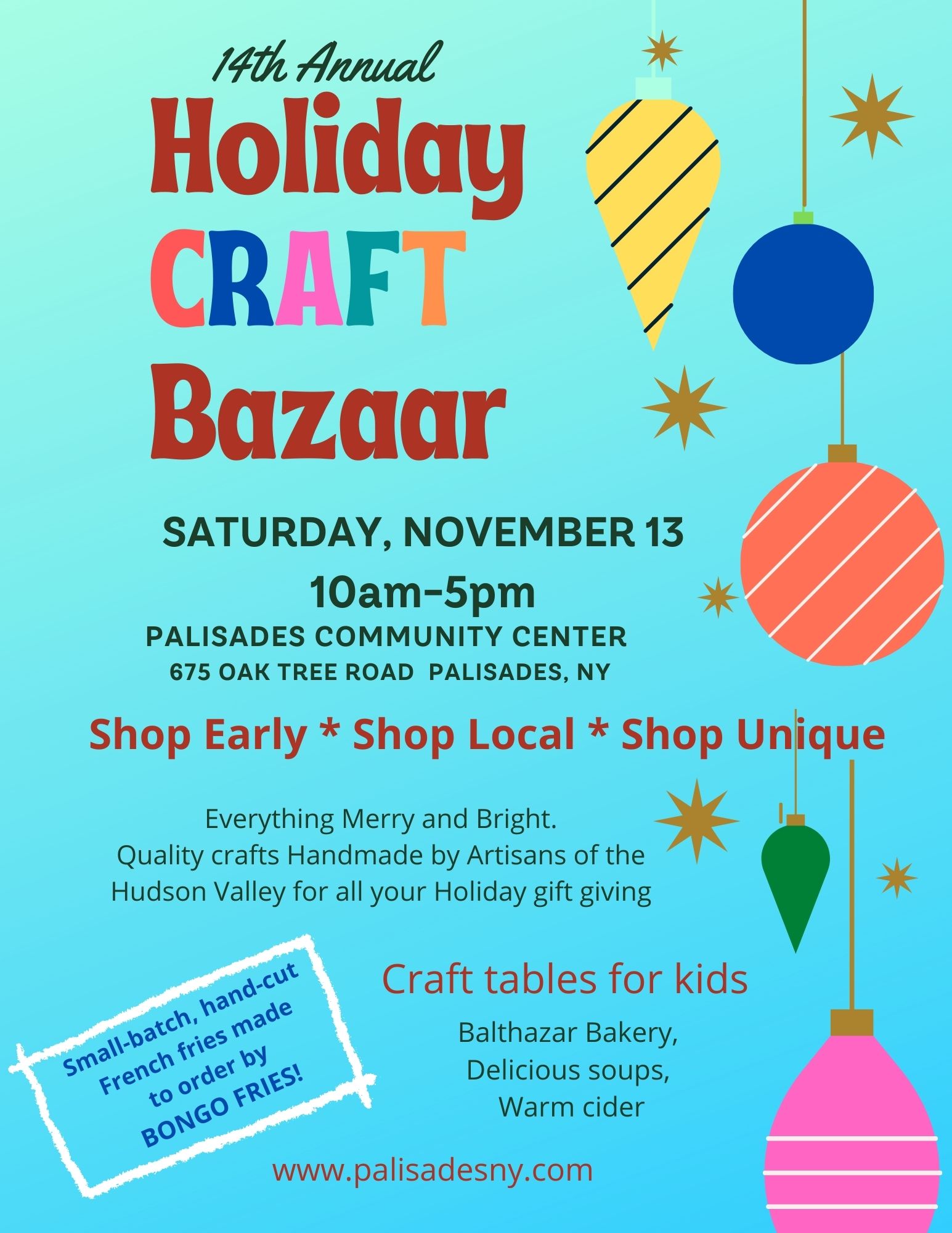 Palisades Holiday Craft Bazaar
Palisades Holiday Craft Bazaar  November 13 10:00am-5:00pm
For the 14th year, the popular Palisades Holiday Craft Bazaar will feature quality crafts from artists of the Hudson Valley on Saturday, November 13 from 10:00am-5:00pm. Located in a historic Rivertown hamlet, the bazaar will be held in the open air on the lawn of the charming historic schoolhouse at the Palisades Community Center at 675 Oak Tree Road in Palisades, New York.
Boho, semi-precious gemstone and artisan jewelry, crystals, soy candles, knitted/crocheted gloves, scarves and hats, lovely wooden and knit toys for children, knitted sweaters and accessories for babies, hand-crafted wood bowls, vintage fabric tote bags and clothing, natural soaps and body lotions, handmade aprons and table linens, and block print greeting cards.
Kids are invited to create at our craft tables and there will be pottery demonstrations (weather permitting). Balthazar Bakery goodies, local honey, hearty soups, cider and fresh hand-cut made to order french fries from Bongo Fries. For more information, e-mail
PCC@palisadesny.com.
.