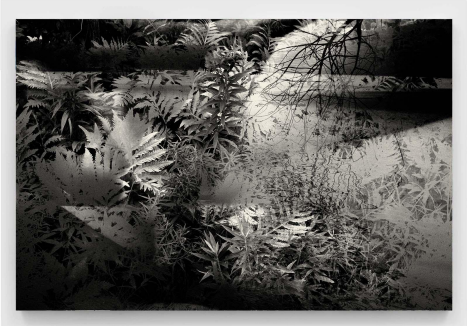 Opening Reception for "Requiem for Silence" by David McIntyre
Presented by D'Arcy Simpson Art Works
Opening Reception October 9th, 5-8pm
Masks Required
Please join us for the opening reception of David McIntyre's "Requiem for Silence" on October 9.
These mysterious and surrealistic photo montages are environmental narratives told from the illusory viewpoint of Nature. They are lush, ominous and deeply activist compositions that serve as a beautiful but somber post-apocalyptic extension of The Hudson River School. These works will be on display through the end of the year.
Each piece is composed of multiple collaged images that are layered, masked, painted and digitally manipulated. Subliminal images appear and disappear, creating a kind of ecological palimpsest. The surfaces are encased in thick, glassy epoxy that freeze the image like ancient fossils preserved in amber.
It is worth noting that this work was created in the Hudson Valley, a region that bore The Hudson River School – landscape paintings that were an attempt to depict and protect the abundance, drama, and beauty of the Catskills Mountains in the face of industrialization. This body of work may be a
post-apocalyptic extension to this legacy.
For more information contact ellen@darcysimpsonartworks.com
Tags:
activism
,
activist
,
art
,
collage
,
environment
,
environmental
,
gallery
,
landscape
,
opening
,
photography
,
reception