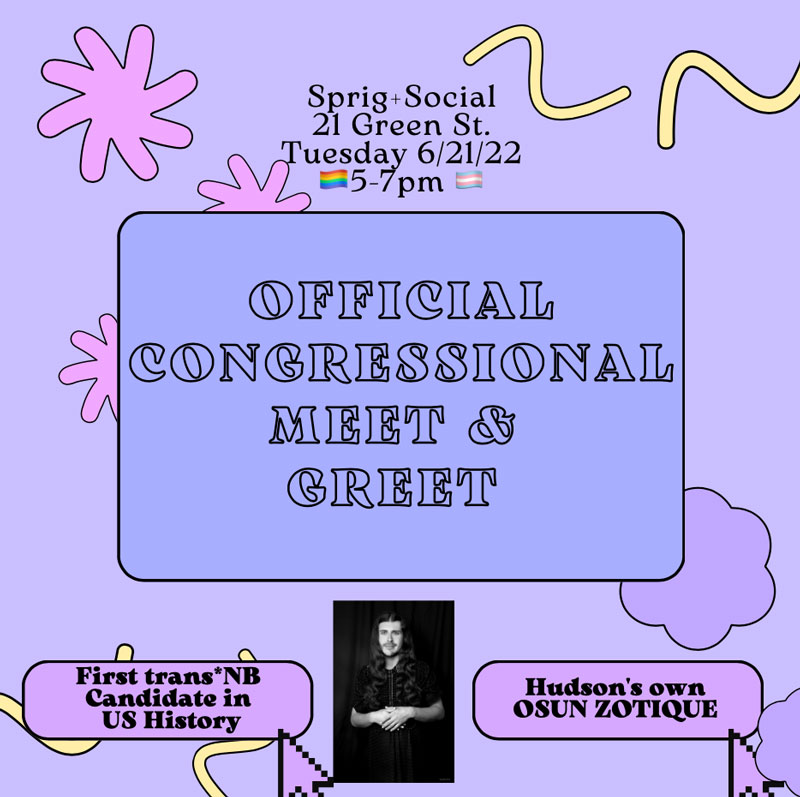 Official Congressional Meet and Greet
Have you ever attended an official Congressional Meet & Greet before?
Grab a beverage and meet your future elected official in-person. Grab cute photos under the disco ball. Express yourself about the future of our community. Listen and ask questions. Learn about the multiple important elections taking place this summer. You know, democracy.  
Hudson neighbors: come one and all & become a part of U.S. History. Our first transgender non-binary individual to ever run for federal elected office. NY's 19th Congressional District. www.osunforny.com. 
(Campaign donations to Osun for NY P.O. Box 134 Hudson. ActBlue link forthcoming)