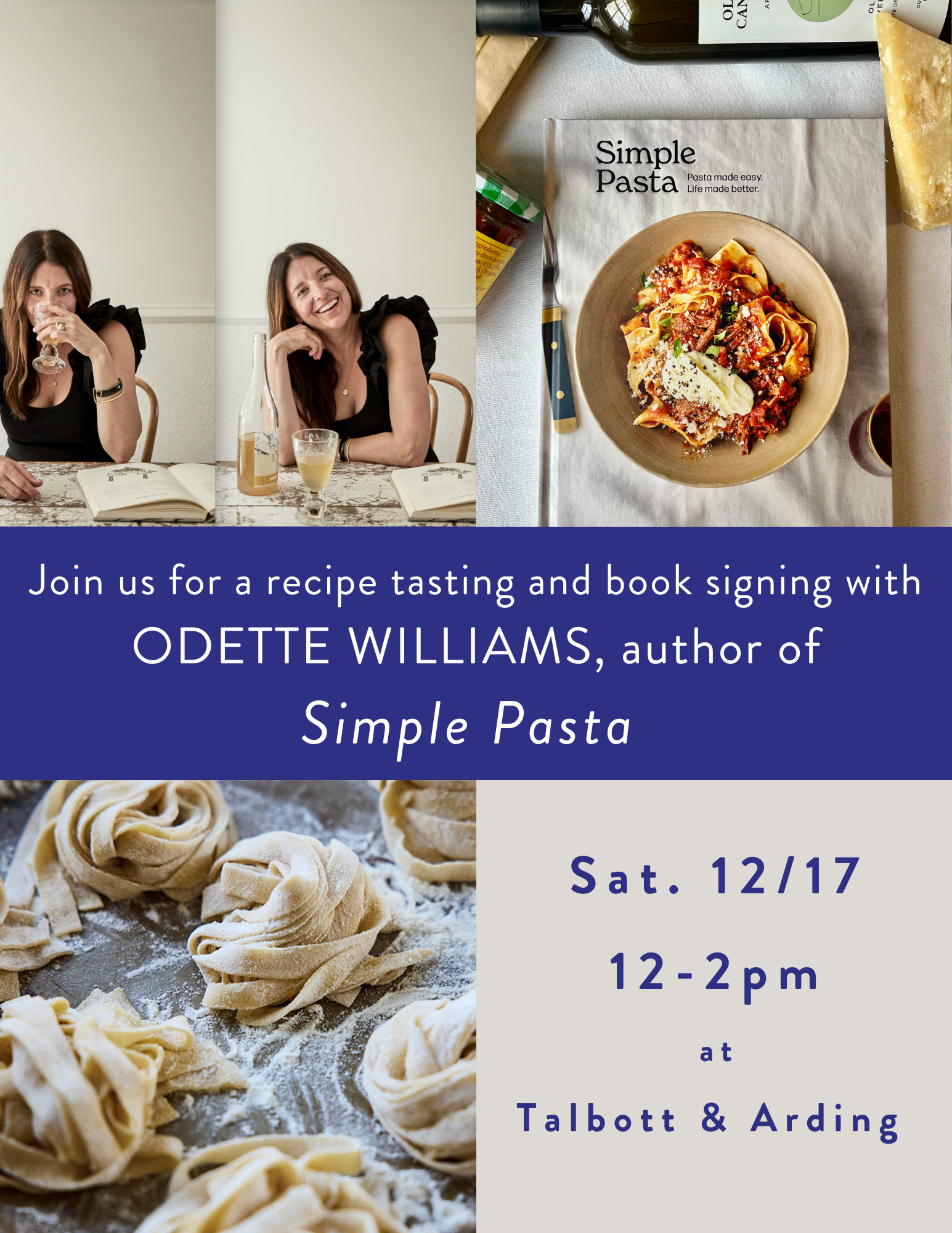 Odette Williams at Talbott & Arding
Join us as we welcome Odette Williams to Talbott & Arding! Odette's new cookbook "Simple Pasta" is full of recipes as beautiful as they are delicious. Pasta dishes take center stage, with outstanding sides, snacks and desserts there to round out your meal planning. We've enjoyed cooking from "Simple Pasta", and are honored to host Odette for a book signing on Saturday, December 17th from 12-2pm. ⁠Our kitchen will cook from the book, to share with you all!⁠
⁠
Purchase the book in-store at the event, or online at talbottandarding.com to have a signed copy shipped the following week! A perfect holiday gift for your favorite pasta lover.