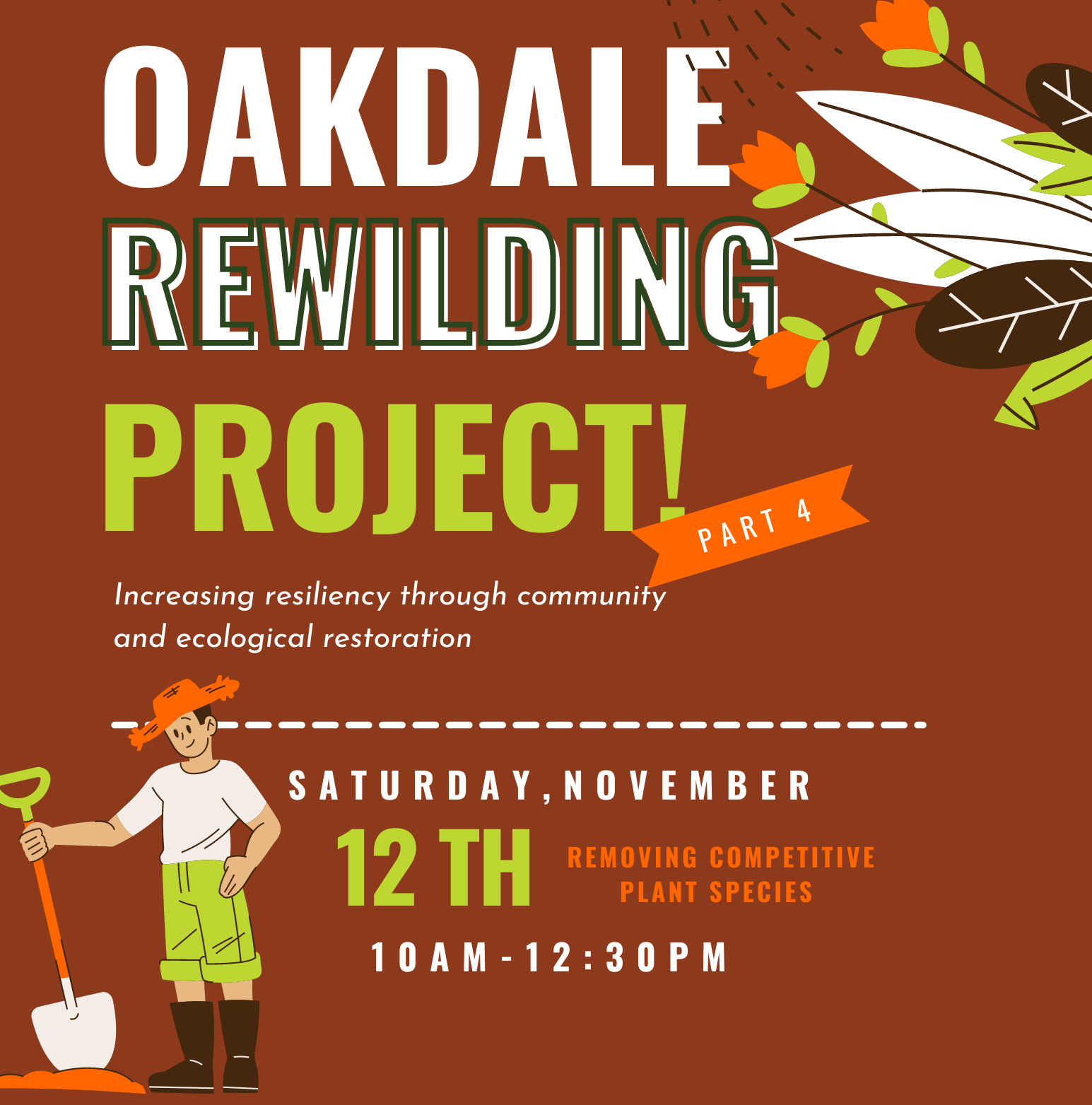 Oakdale Rewilding Project – Part 4
Increasing resiliency through community and ecological restoration
Part 4 – Saturday, November 12 – Removing Competitive Plant Species
10:00 – 10:30am: Orientation
Meet at the main parking lot for information about the day's projects.
10:30am – 12:30pm: Trail Work
If arriving after 10:30am, check in at the pavilion at main parking lot.
Snacks and Tools provided.
This project is made possible by the Berkshire Taconic Community Foundation's Bridging Divides, Healing
Communities Grant Program in partnership with Columbia Land Conservancy, City of Hudson Youth Dept.,
Friends of Oakdale Lake, Friends of Hudson Youth, and our amazing volunteers.