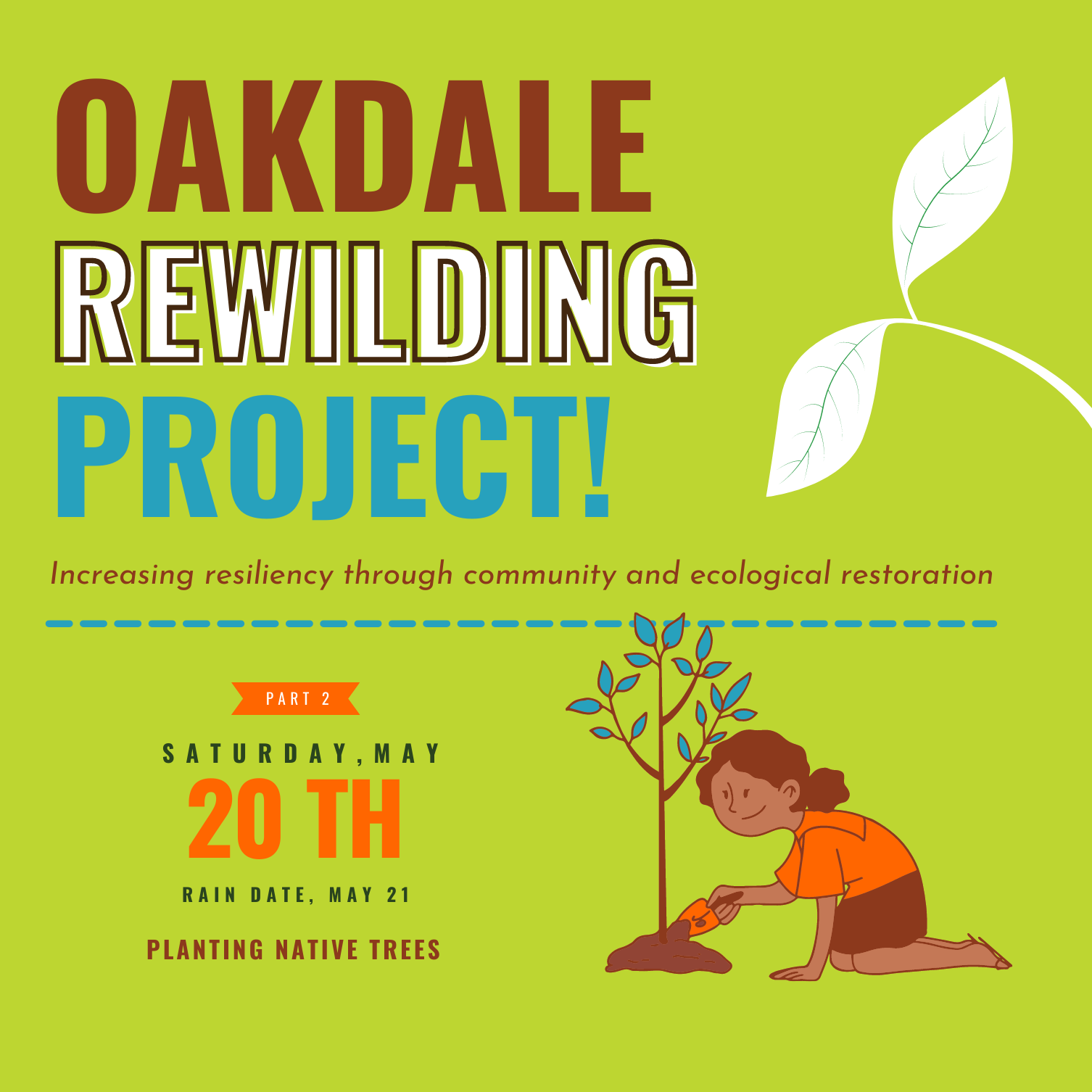 Oakdale Rewilding Part 2
Join us for two volunteer days at Oakdale Park as part of our ongoing work to restore the ecology of this valuable urban forest, in partnership with the Hudson Youth Department, Friends of Oakdale Lake. On Saturday, April 29th (Raindate April 30th) we'll be removing competitive species and on Saturday May 20th (Raindate May 21st) we'll be planting native trees. Tools and snacks provided. Come to Oakdale Park, 132 N. 6th Street.
Orientation is at 10am.
Trailwork 10:30am-12:30pm.