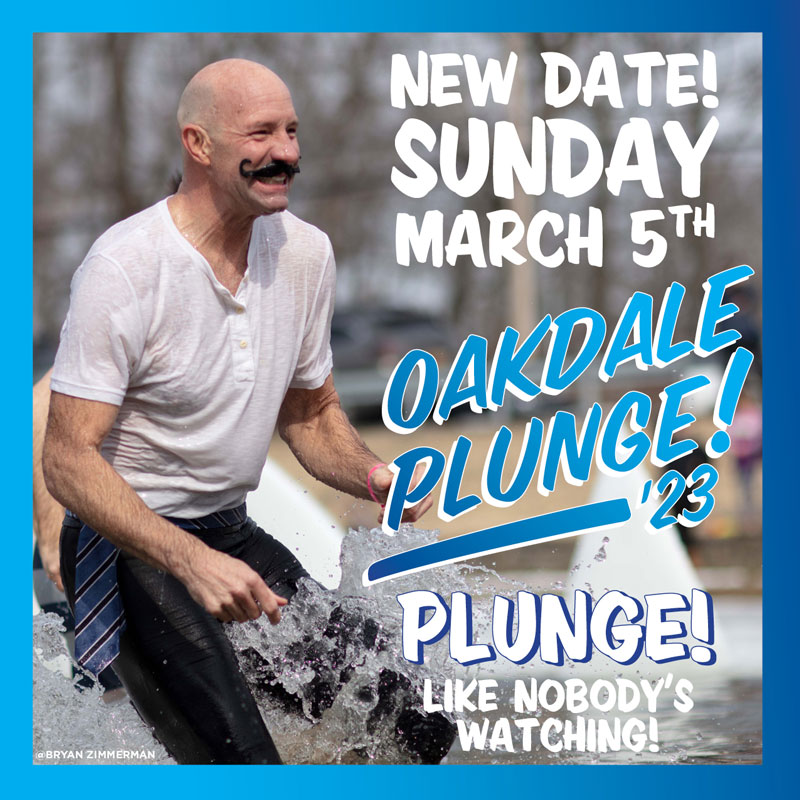 Oakdale Plunge 2023
A wintertime favorite is back! The Oakdale Plunge returns March 5th (NEW DATE) at noon and once again intrepid plungers, many in ridiculous attire, will throw themselves into the ice cold waters of Oakdale Lake.
It's probably Hudson's goofiest event, but this community fundraiser also has a serious side: it helps all of us play safe in and around the water. Proceeds are split between the Hudson Fire Department Water Rescue and Dive Team and the Hudson Youth Department Lifeguard Program.
To take a dive for your community, or make a donation to support your intrepid neighbors, visit OakdalePlunge.com. Register by February 12 and snag the Early Bird Discount.
For more information contact Peter at peter@hudsonyouth.org.