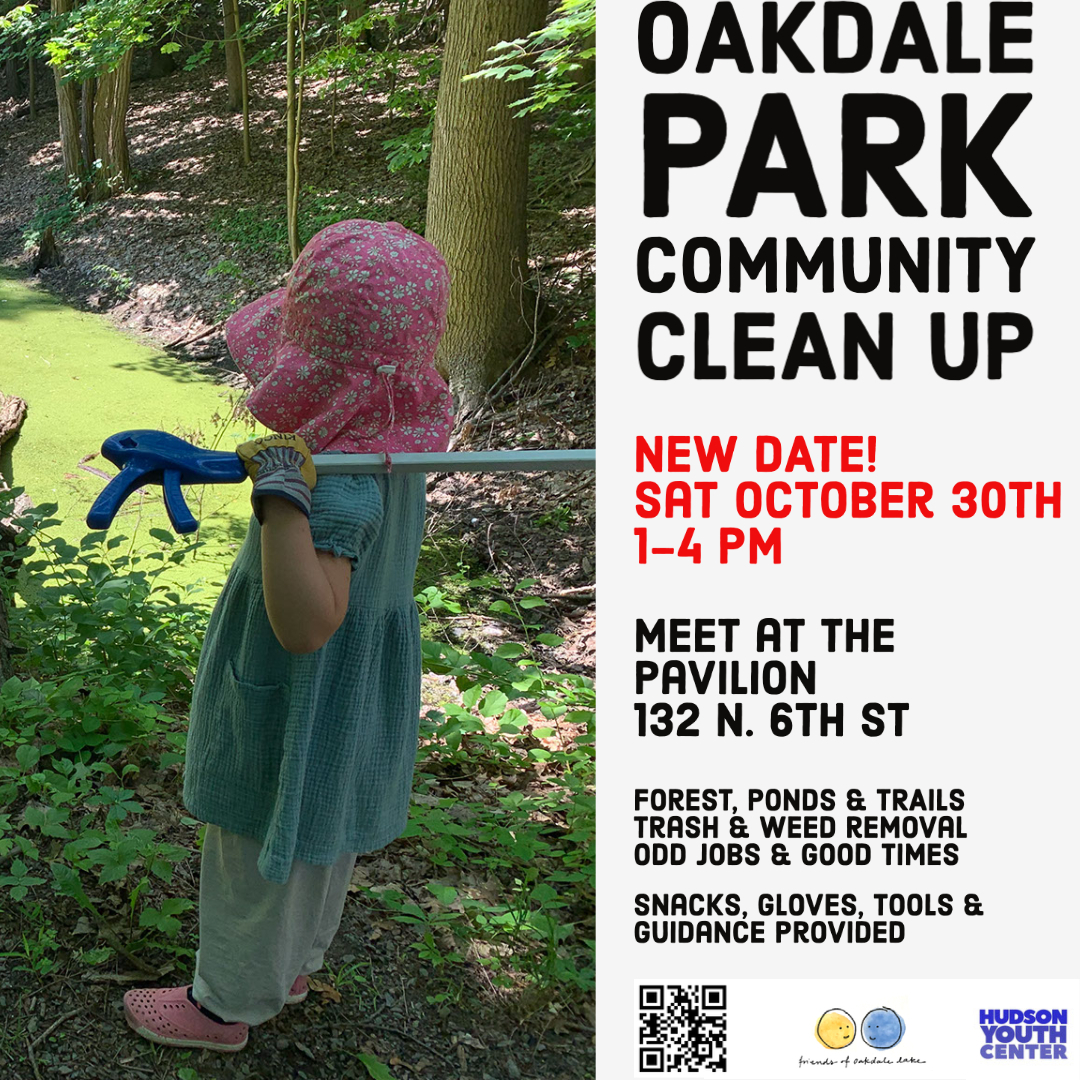 Oakdale Park Community Clean Up
We're happy (again).
The forecast may be calling for some light, drizzly rain on Saturday (pffffft), but the intrepid FOL'ers shall not be discouraged! The Fall Oakdale Community Clean Up is ON!
So grab that rain gear and join us from 1-4pm on Saturday for an afternoon of good old fashioned outdoor work and all those glorious feelings that go along with it.
Your efforts will also be amply rewarded by a delicious array of hearty snacks prepared by FOL's own Tamar Adler, with ingredients generously donated by the fabulous folks at Talbott & Arding, Rolling Grocer19 and Le Perche.
Gloves, some tools and guidance from lead volunteers will be available. Wear long sleeves for protection, and bug spray is recommended. Bring your own leather garden gloves and clipping garden tools (long handled loppers, shears, clippers) if possible, and kayaks/canoes if you have them.
Don't forget! If you are interested in learning about invasive species at Oakdale and helping to remove them, join the Clean Up at the Oakdale Playground (Glenwood Blvd) at 1pm for a short hands-on tutorial with our guide, Vanessa Bahr.
See you there!
Your Friends of Oakdale Lake