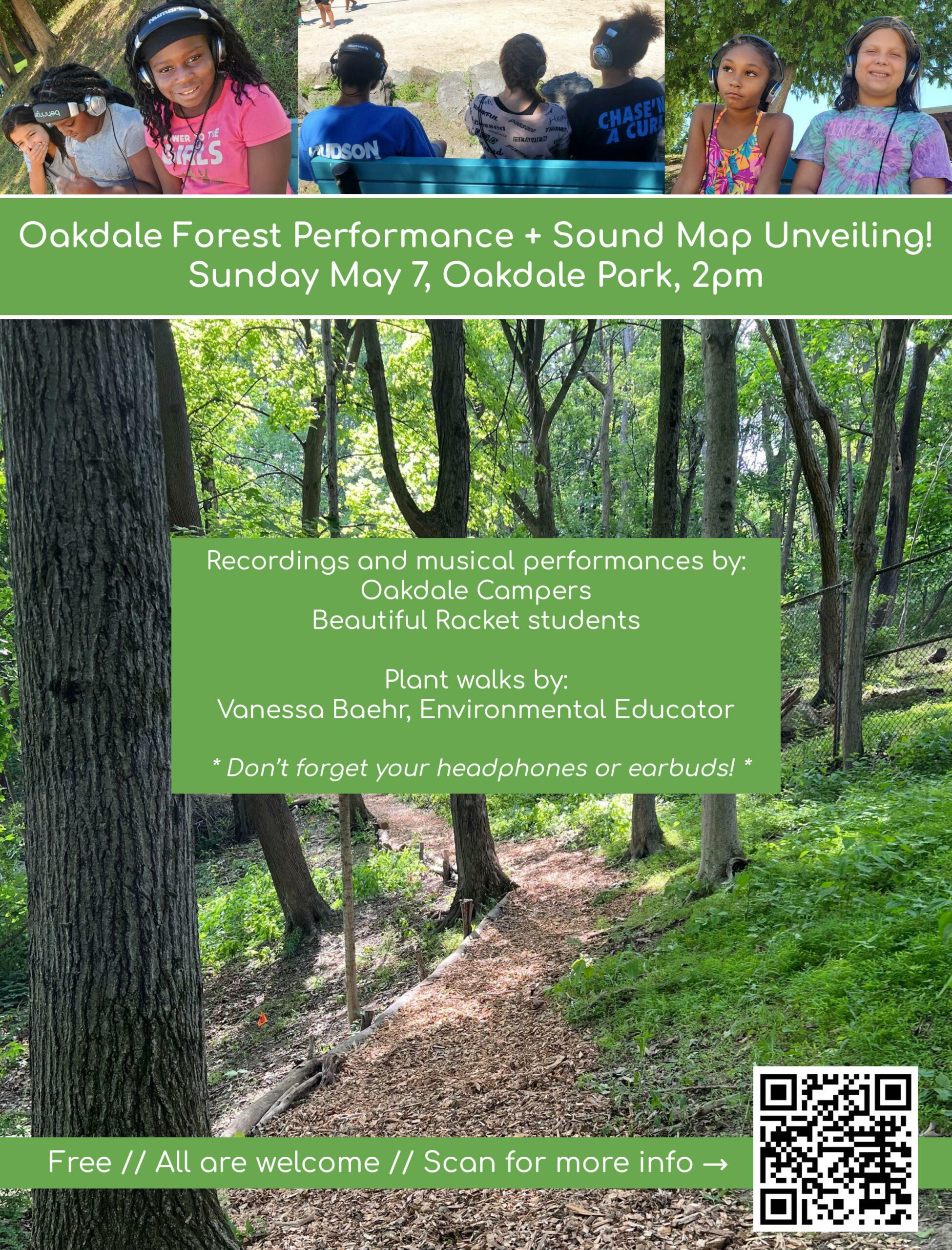 Oakdale Forest Performance + Sound Map Unveiling!
There is a free, all ages event at Oakdale Park to mark the unveiling of a collaborative sound map created by Oakdale campers during the Soundwalking program offered by Beautiful Racket during Hudson Youth Center's camp at Oakdale last summer. Attendees will follow trail signs into the woods to hear musical performances by Oakdale Campers and Beautiful Racket students, as well as to participate in plant walks by Vanessa Baehr, Environmental Educator. All are welcome!
To access the sound map, follow the circular trail through the woods around the Lake (or simply follow along on your phone or computer from the comfort of your home), and encounter sounds along the way. The sounds you will hear on your walk were all recorded by campers. Camper interviews and field recordings were combined to create a 22-minute piece which you can hear at the end of your walk. Don't forget your headphones or earbuds!