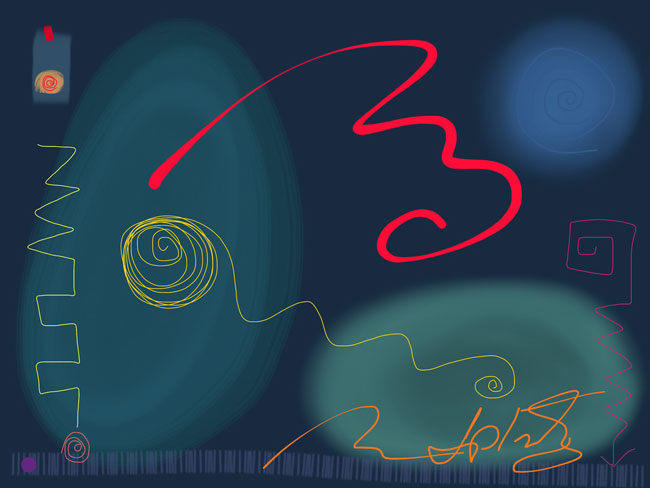 Nina Lipkowitz: "Meditations in the Time of a Pandemic"
The first exhibit of the New Year at 510 Warren Street Gallery may echo the psychological timeline for many artists. For Nina Lipkowitz, a longtime practitioner of yoga and meditation, the first lockdown of 2020 found her in a period of contraction. After an inspirational trip to Ireland, she found herself unable to paint. The plans for new works in her studio seemed irrelevant until she happily found a way to continue.
"I cleaned the studio of all past work – nothing there but blank walls, empty work tables and easels. On April 6, day 25, it began with one intention, to be fully present. Thanks to a rabbinic sage, I was reminded to 'turn it and turn it and turn it, for everything is in it. Reflect on it and grow old and gray with it. Don't turn from it, for nothing is better than it.' No plans, no thoughts, no ideas. Now 250 days and hundreds of paintings later, I get out of my own way, silence my mind, still my body, take out my materials and let go."
Each of the new pieces in this show is a meditation, a work made with water on paper, brushes, bamboo pens, torn paper and hand-made tools Lipkowitz has fashioned for making marks with ink and paints. The viewer may feel themselves transported into swirls of water with visions of deep outer space, a moment of creation, a time and space continuum all representing the last 250 day period of creative expansion.
510 Warren Street Gallery
Hours: Fridays, Saturdays, 12-6, Sundays, 12-5