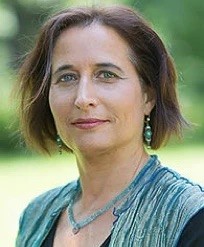 Music Beyond any Limitations
Longtime Ghent resident Gili Melamed-Lev spends her days figuring out how to create programs through which music can make a difference in our lives and evenings presenting concerts to seniors and those with special needs.  When she's not fundraising, that is. 
HUDSON – Gili Melamed-Lev, co-founder of Jazz and Classics for Change, chooses concert selections that bring beauty and joy to the listeners. "For the Saturday, May 20th afternoon," she says, "I picked Dvorak's Piano Quintet because it's inspiring and beautiful. We'll open with an Intermezzo by Kodaly to set the tone, and conclude with work composed only last year by Seth Grosshandler. From Kodaly's Eastern European origin to Grosshandler's composition created during the pandemic, it's quite cross-cultural. And, for me, the bottom line is to always present inspiring and uplifting music with musicians of the highest caliber."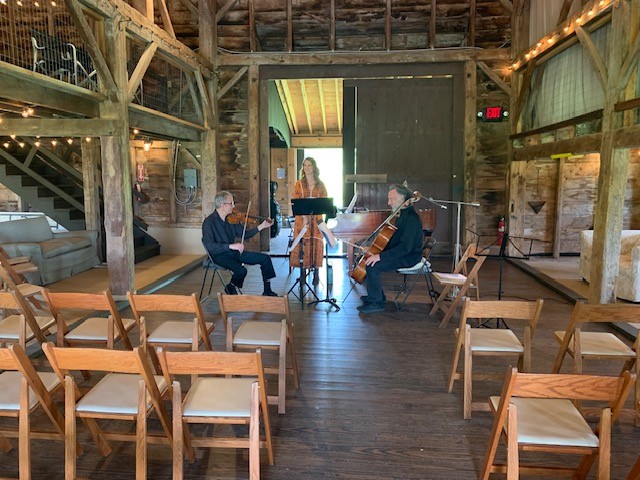 The 4PM concert will be held at Tydeman Farm, 564 County Rte. 10 in Germantown with thanks to owners Brian and Lindsay Shea. "It's relaxed and casual," the pianist said. "There will be chairs set up in the barn. And doors on all four sides will be open, so listeners are free to sit outside on the lawn if they prefer." The musicians, from the Orchestra of St. Luke (and friends), include Krista Bennion Feeney – violin, Anthony Bracewell – violin, David Cerutti – viola, Serafim Smigelskiy – cello, and Melamed-Lev on piano. Tickets may be obtained from https://www.jazzandclassicsforchange.org/
This is the opening concert of the 2023 season and, as with all organizations with missions to do good, funds are always needed. In the case of Jazz and Classics for Change (JCFC), there are plenty of reasons for support. "We want to heal through music," co-founder Melamed-Lev says. "We give concerts on a regular basis to seniors who are often marginalized in assisted living facilities and people with special needs. Even during the lock down, we arranged to play live – outdoors, at many of the local residences. And, through Promise Neighborhood, we're presenting concerts for the children of the incarcerated. It's an exposure they may not get otherwise."
And if that's not enough to keep JCFC busy, there is also a program to provide Hudson school children with musical instruments – an expense few can afford. "Kids Need Music", a JCFC partnership with Craig Bender, has made a tremendous difference in the schools. Through this program, there is a vibrant musical interest at the schools. Active involvement has increased from 10% to over 40%," the Ghent resident explained. "We've even begun working with our Vermont neighbors on a similar program for their communities."
"Our mission," Melamed-Lev concludes, "is to connect and heal through music in our changing world. Each concert is a chance for us to continue our outreach." A fan letter from a senior said this. "After the concert, I have no photographs to show my friends, but, none-the-less, I have been on a journey of a lifetime and I know that I have changed."
The concert is Saturday, May 20th beginning at 4PM. It will be held at Tydeman Farm, 564 Cty. Rte. 10 in Germantown. Reservations are recommended.
For tickets go to https://www.jazzandclassicsforchange.org/.