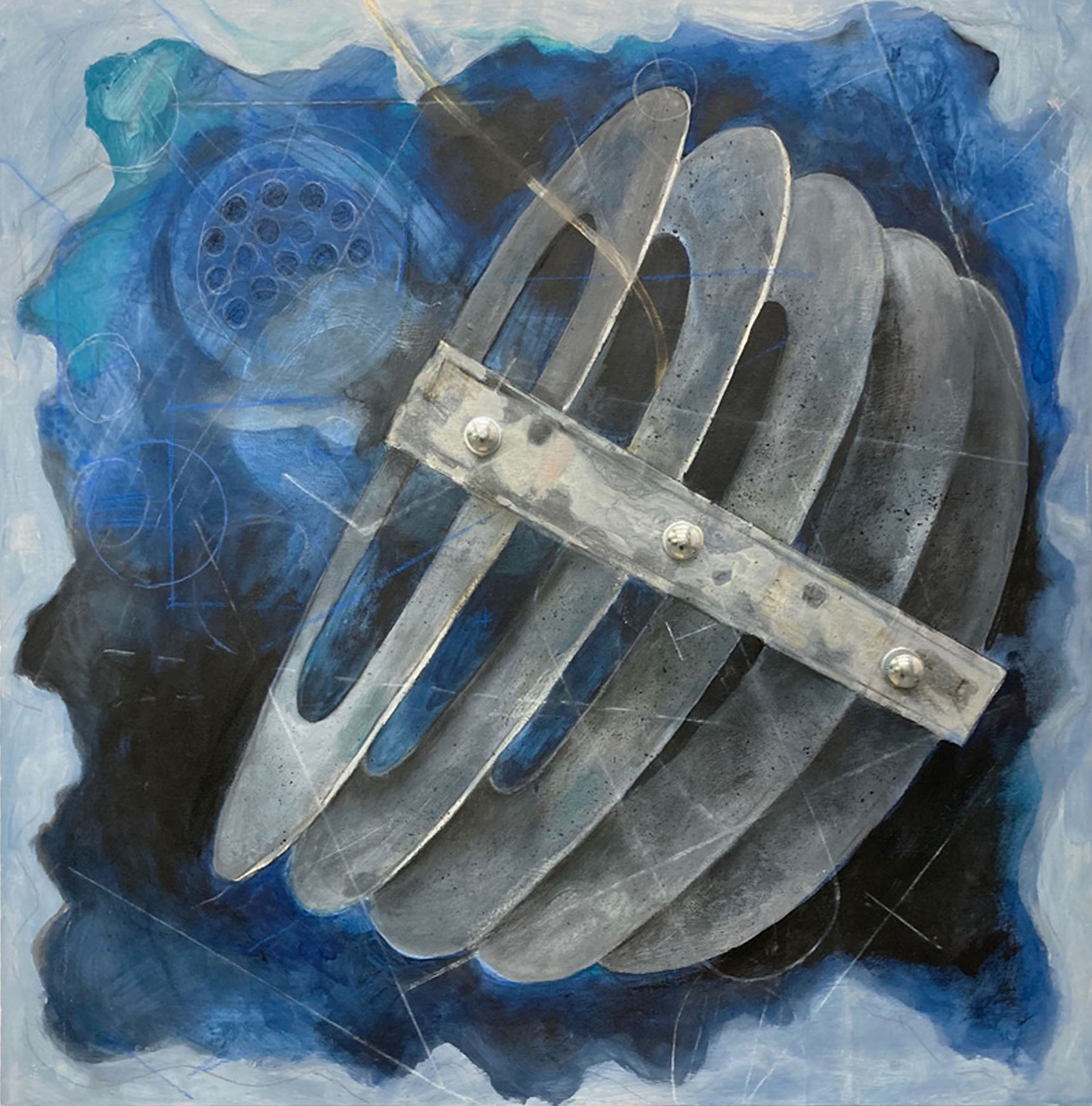 Martha Bone: "Mapping the Invisible": Opening Reception
Martha Bone: "Mapping the Invisible"
December 31, 2021 – January 30, 2022
Opening reception: Saturday, January 8, 2022
3-6 pm
510 Warren Street Gallery
510 Warren St., Hudson, NY 12534
Hudson, NY – 510 Warren Street Gallery is pleased to present a show of large scale drawings by Martha Bone titled "Mapping the Invisible" beginning on Friday, December 31st and continuing until Sunday, January 30th of the new year. The gallery is presently following a protocol of masking and social distancing to keep everyone safe.
Martha Bone's large scale mixed media drawings use natural and industrial materials to reference the human body and it's connection with the primitive, the mythic, the imagined and the feared. Through a process of constructing, obliterating, erasing and reforming, shapes take on sculptural qualities and give birth to unexpected meanings. Images, at once abstract and figurative, probe the recesses of memory, forging a bridge between past and present, reimagined with contemporary relevance. This is a continuing series on the permeable nature of time and the archetypes that we share.
As a child, Martha had a vision of floating bones, monoliths and mushrooms amid vaulted ceilings. She knew she had accessed some deep knowledge of nature and time. Many years later, she legally changed her name to Bone. To this day, her art is informed by her spiritual practice and the 9 years she lived in a rural ashram.
After years of being a weekender, Bone moved from NYC to Columbia County after contracting Covid in early 2020. She earned her BFA with honors in painting and illustration from Syracuse University and her MFA from Vermont College of Fine Arts in 2018. She has had residences at the Virginia Center of Contemporary Art, Vermont Studio Center, a NYFA MARK fellowship and was accepted into the Drawing Center Viewing Program in 2003. She has shown her work in New York City and upstate New York galleries.