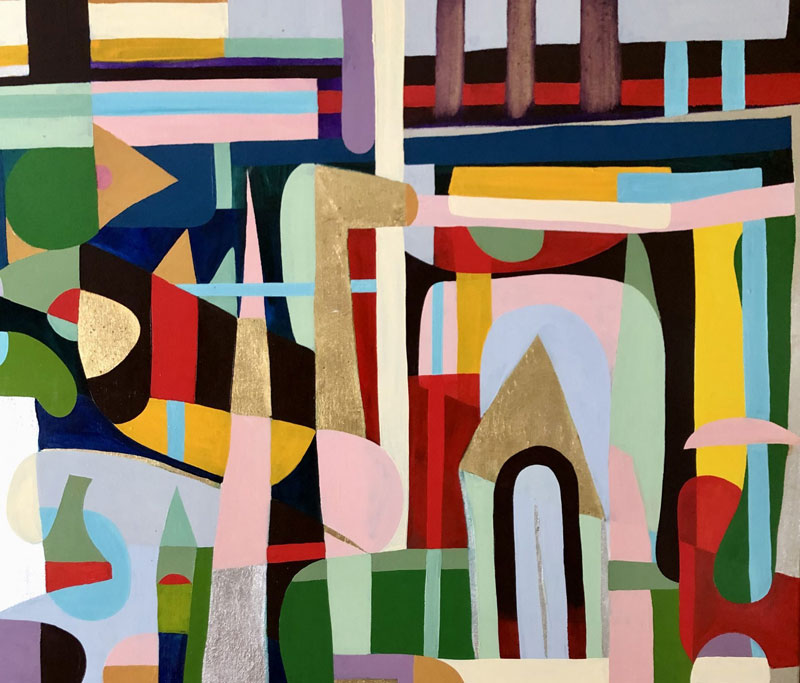 Date
Feb 16 2023
Expired!
MARINE PENVERN: Body & Soul: Opening Night Party
Detail of Tryptich, Fruit Flies, 48"x108", oil on canvas, 2022
Featuring:
Ed Cherry – guitar
Kyle Koehler – keyboard
"To me, jazz represents pure freedom and opportunity, and my artwork is an expression of that freedom" – Marine Penvern
From her earliest days as a scenic painter frequenting NYC jazz clubs to paint the artists to her practice as a prêt-à-porter clothing designer, French-born, Hudson-based artist and fashion designer Marine Penvern has been inspired by jazz. Her solo exhibition Body & Soul features paintings, textiles, and clothing design that seek to convey the soul through the expression of the body with the spirit of jazz improvisation and collaboration.