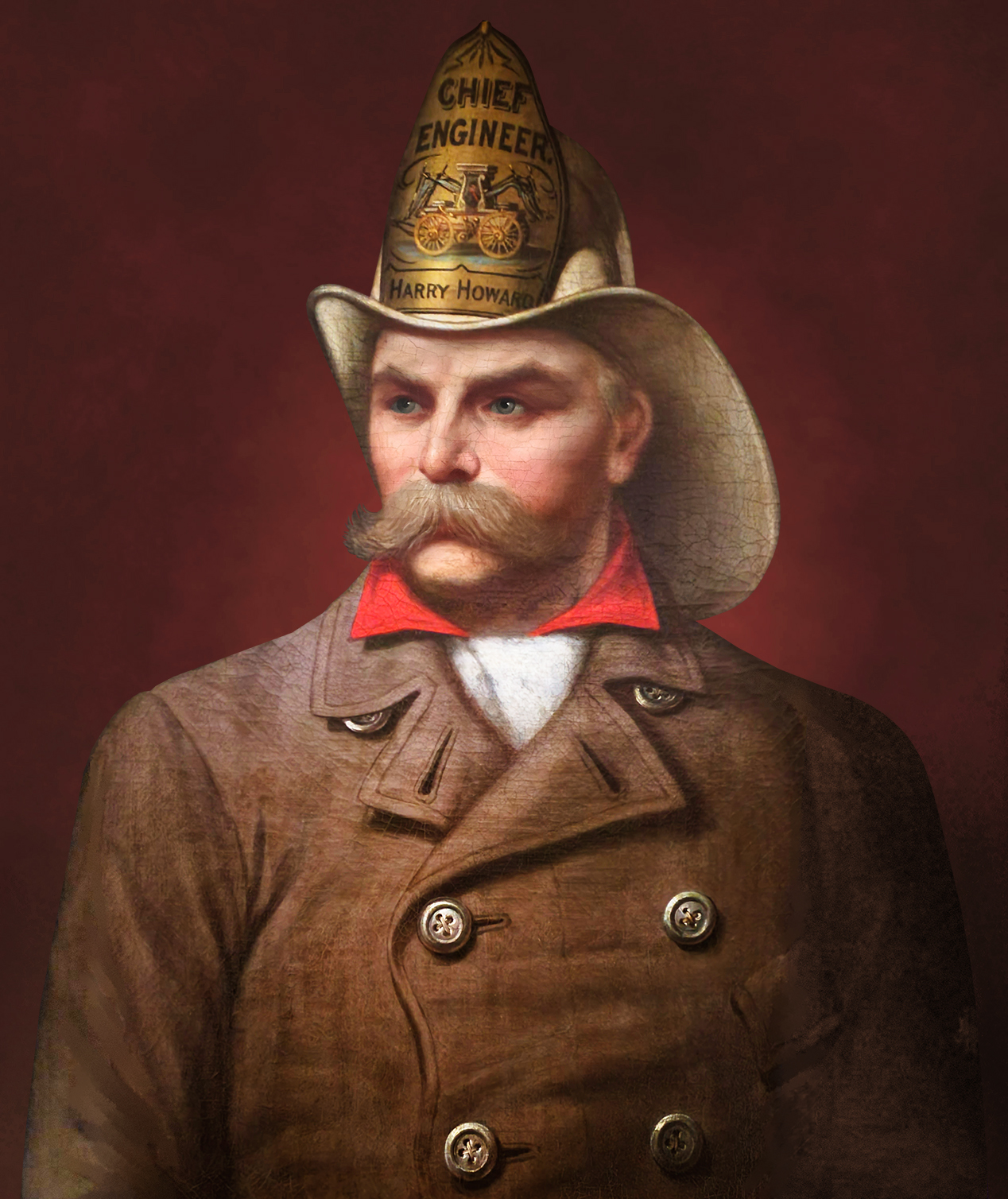 Local History Talk Celebrates Life of Firefighter Harry Howard
The Hudson Area Library History Room, FASNY Museum of Firefighting, and the Greenport Historical Society present Forged by Fire: The Life and Legacy of Harry Howard on Thursday, November 10 at 6pm by Lauryn Czyzewski, Assistant Curator of the FASNY Museum.
In August 2022, the FASNY Museum of Firefighting unveiled an exhibit celebrating the 200th Birthday of Harry Howard, Chief of the New York City Volunteer Fire Department (1857-1860). Featuring artwork and documents from the age of Harry Howard, the exhibit recounts Harry's life, accomplishments, philanthropy and his legacy as it relates to Hudson, New York State, and beyond. This lecture will provide an overview of this exhibit, also titled Forged by Fire: The Life and Legacy of Harry Howard, on display through June 2023.
Lauryn Czyzewski is the Assistant Curator at the FASNY Museum of Firefighting in Hudson, NY. She recently curated two new exhibits that celebrate the 200th Birthday of Chief Harry Howard and the 150th Anniversary of the Firefighter's Association of the State of New York (FASNY). Lauryn graduated from SUNY Potsdam in 2019 with a Bachelor's degree in Archaeological Studies and minors in History, Anthropology, and Museum Studies. Lauryn's other historical interests include maritime history of the 20th and 21st century.
The Hudson Area Library History Room houses a collection that pertains to the history of the City of Hudson, Greenport and Stockport; as well as Columbia County and New York State. The History Room also hosts the Local History Speaker Series at the library, offering free monthly talks on diverse topics related to local history.
The History Room is open Saturdays, 10am-1pm and by appointment and online research requests for information on local history are available at https://historyroom.hudsonarealibrary.org/. This is a free service to the public. To inquire about an appointment email brenda.shufelt@hudsonarealibrary.org or call 518-828-1792 x106.
The Hudson Area Library is located at 51 North Fifth Street in Hudson, NY. The mission of the library is to enrich the quality of life by providing free and equal access to programs, services and resources, and by creating opportunities for all members of our community to connect, create, learn and grow.
Established in 1925 with an original donation of four fire engines, the FASNY Museum of Firefighting in Hudson, New York has grown into an educational institution occupying more than 50,000 square feet and featuring 90 vintage and rare fire engines dating back to 1731.
The Museum houses, cares for and exhibits thousands of firefighting artifacts, from firefighting gear and equipment to photographs, art and a 6,000-volume library. Through interpretation of its unequaled collection — the largest of its kind found anywhere in the world — and its many fun, hands-on exhibits, events and activities, the Museum fascinates, educates and delights visitors of all ages.
The Greenport Historical Society was founded on April 25, 1985 when a Constitution and By-Laws were adopted and officers were elected. It was in January of that year that Marion C. Smith, the Town Historian at the time, called together a group of citizens to discuss the feasibility of forming a Historical Society. Needless to say, the interest was there and, within a few months, the Society was active and fulfilling a need in the town to cultivate an awareness of the rich history that existed in the Town of Greenport and its environs, and to record and preserve that history for future generations.