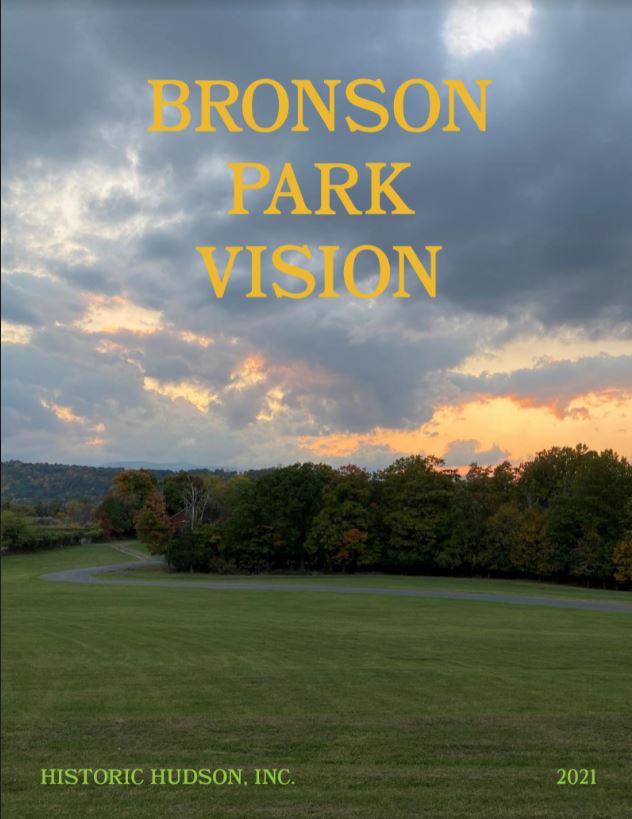 Local History Talk: A Bronson Park Vision
The Hudson Area Library History Room in collaboration with Historic Hudson presents A Bronson Park Vision, for all in Hudson, a talk by Alan Neumann, Historic Hudson President.
On the grounds of the Hudson Correctional Facility, inaccessible and hidden from view, is the Dr. Oliver Bronson House and Estate. There is a rich cultural history on the land, from Native American to Dutch to the early Federal Period. In 1838 and then, again, in 1849, the main house and landscape were given a picturesque transformation by the architect Alexander Jackson Davis for the Bronsons. This chapter is why, in 2003, the National Park Service declared it to be "of exceptional significance in telling the story of the nation." Continuing in its advocacy, Historic Hudson has produced a Bronson Park Vision plan for a proposed 123 acre public access park on underutilized land owned by the People of the State of New York that will serve our community. 
The talk will discuss the history of the organization's 25 year advocacy to preserve the only National Historic Landmark in Hudson, in person in the library's Community Room on Thursday, September 23 from 6:00-7:30 P.M.
Seating is limited and masks are required of all attendees. Please call 518-828-1792 x106 or email brenda.shufelt@hudsonarealibrary.org to reserve a seat.