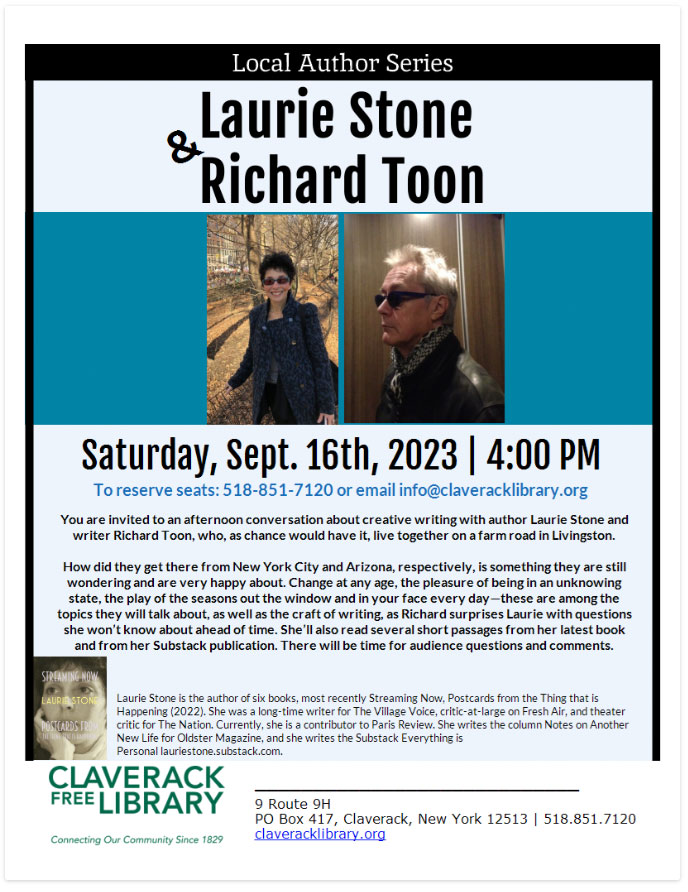 Local Author Series: Laurie Stone and Richard Toon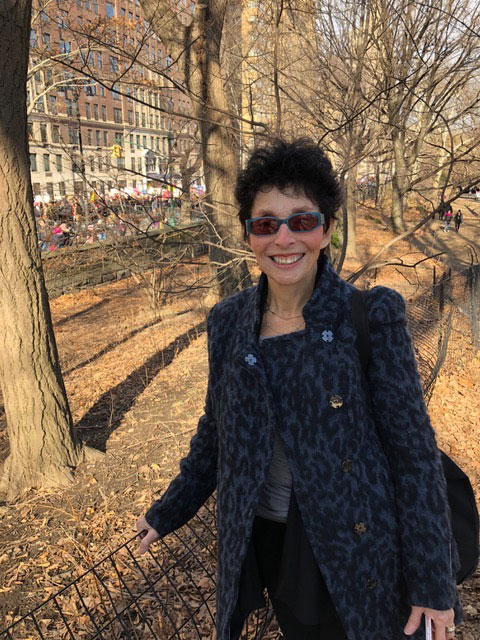 On Saturday, September 16th, 2023 at 4:00 pm the Claverack Free Library will host an afternoon conversation about creative writing with author Laurie Stone and writer Richard Toon, who live together in Livingston. How they arrived in Columbia County from New York City and Arizona, respectively, is something they are still happily wondering about. Change at any age, the pleasure of being in an unknowing state, the play of the seasons outside the window every day—these are among the topics they will touch upon, as well as the craft of writing. Richard will surprise Laurie with questions unknown to her ahead of time. She'll read several short passages from her latest book and from her Substack publication. There will be time for questions from the audience, followed by refreshments.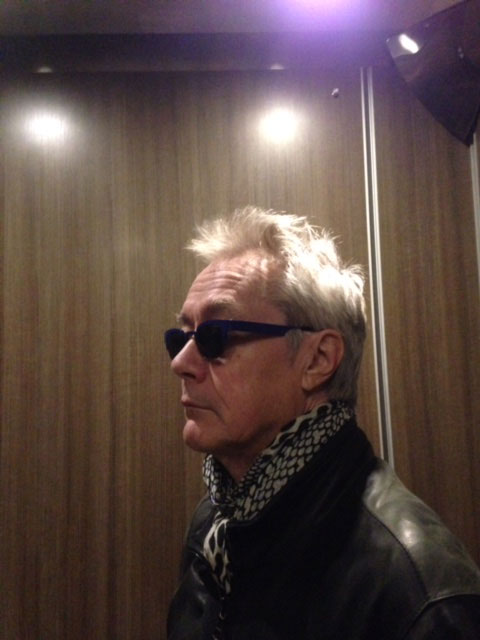 Laurie Stone is the author of six books, most recently Streaming Now, Postcards from the Thing that is Happening (2022). She was a long-time writer for The Village Voice, critic-at-large on Fresh Air, and theater critic for The Nation. Currently, she is a contributor to Paris Review. She writes the column Notes on Another New Life for Oldster Magazine, and she writes the Substack Everything is Personal lauriestone.substack.com.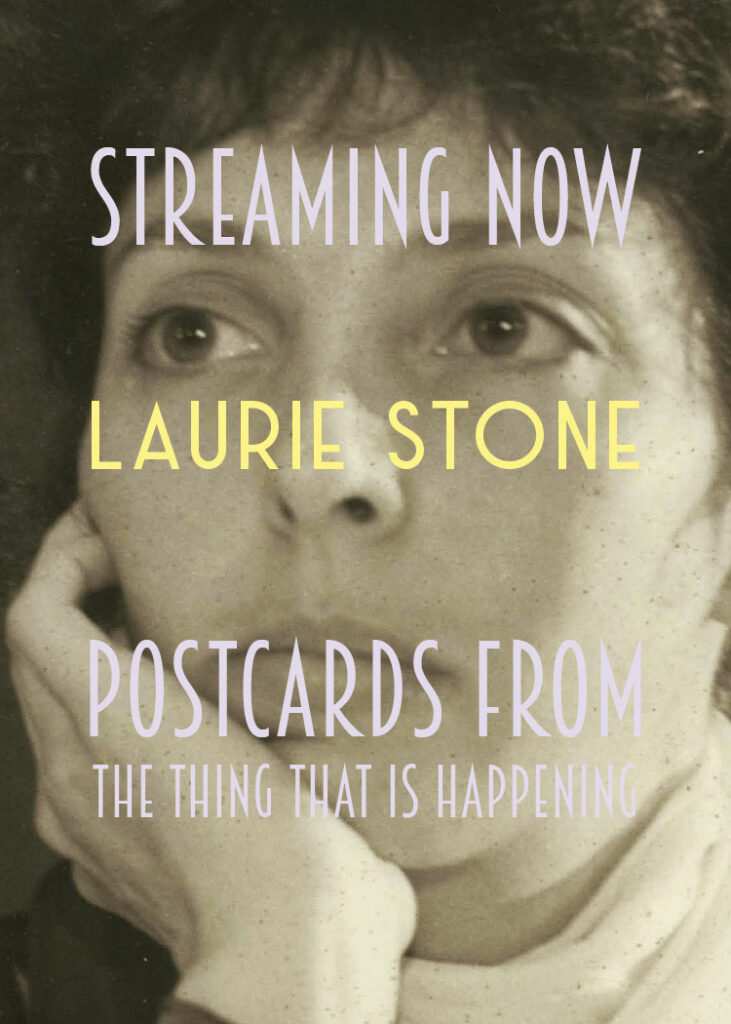 To make a reservation please call the library at 518-851-7120 or email info@claveracklibrary.org. The Claverack Library is located at the intersection of routes 9H and 23B; enter the parking lot at 629 Route 23B. Visit our website at www.claveracklibrary.org.