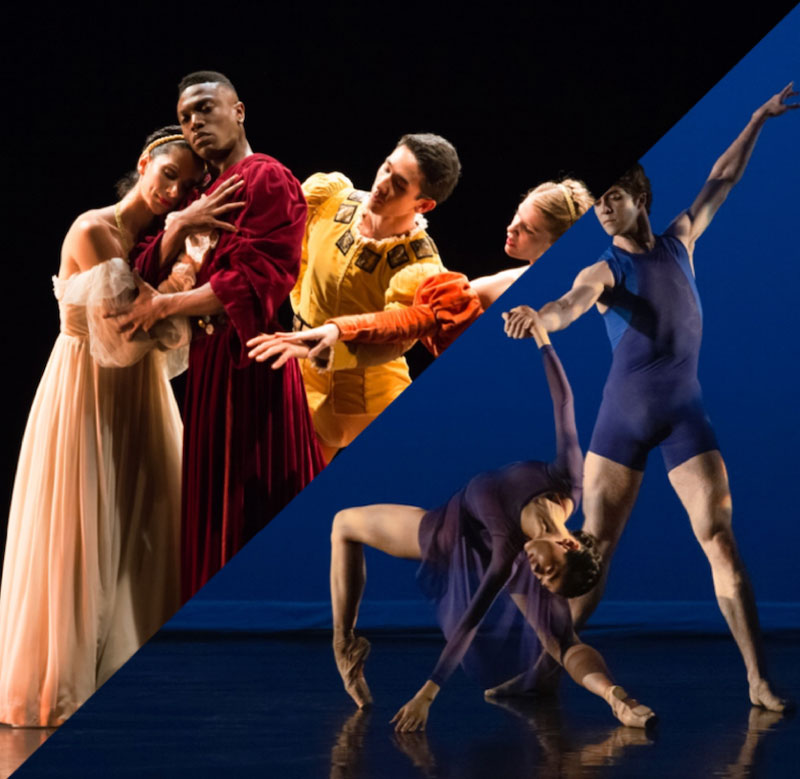 LIMÓN DANCE COMPANY + AMERICAN BALLET THEATRE STUDIO COMPANY
6:00 PM
$45–65 General Admission
Mountain Stage
A double bill featuring the Limón Dance Company and American Ballet Theatre Studio Company.
The Limón Dance Company will present two of the master choreographer's most iconic works, Chaconne (1942) and The Moor's Pavane (1949). The Moor's Pavane, based on Shakespeare's Othello, is a deeply personal piece that has been interpreted by notable dancers such as Rudolf Nureyev and Cynthia Gregory and is considered a hallmark of modern dance. This will be the company's first performance on our Mountain Stage and will feature a new cast of talented performers. Don't miss your chance to experience the beauty and power of Limón's choreography in this special presentation.
"We are thrilled to honor Limón's legacy and bring his timeless works to a new generation," said Limón Dance Company's Artistic Director, Dante Puleio. "His work is a testament to the power of dance, and we are honored to carry that torch."
The American Ballet Theatre Studio Company performs masterworks of the classical and neoclassical canons alongside contemporary and newly created works. The group commissions a wide variety of choreographers to create new, custom pieces on the dancers each season. As part of the ABT Women's Movement, the Studio Company commissions at least one new work by an emerging female choreographer each year. The vibrant young dancers of ABT Studio Company leverage the artistry, professionalism, and innovation of American Ballet Theatre to engage with a worldwide audience.The program showcases the talent and versatility of the Studio Company's exceptional dancers and is a must-see for dance lovers and fans of the arts. Get your tickets now for an unforgettable evening of breathtaking movement, stunning costumes, and masterful choreography.