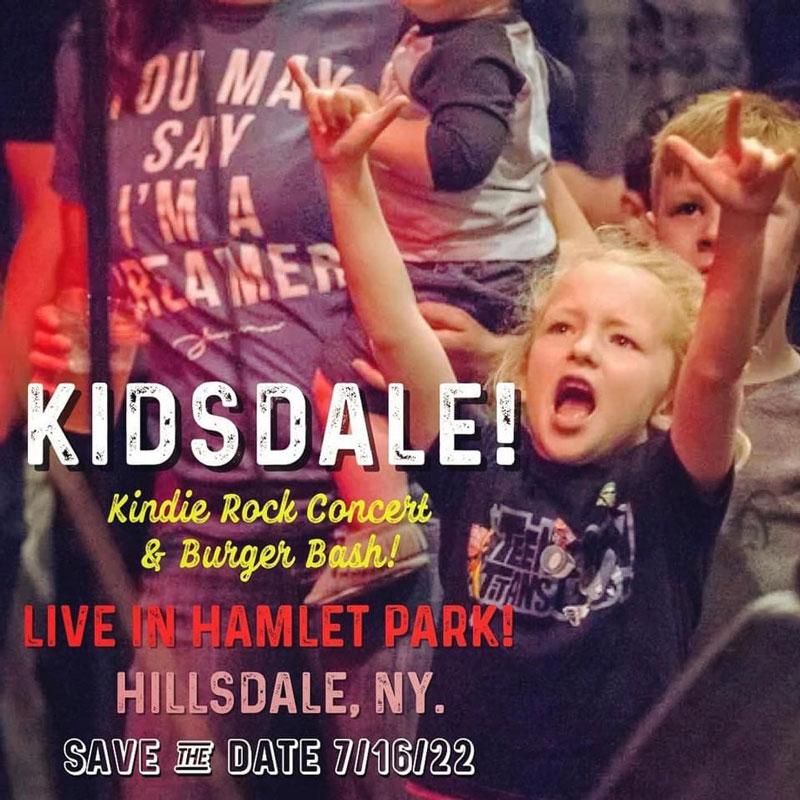 Kidsdale!
Hey Hillsdale Moms and Dads—check out this FREE rock concert featuring noted musicians from the area who will play music specifically programmed for kids at KIDSDALE!
Join us from 2 – 5 PM on Saturday, July 16th in Hillsdale's Hamlet Park.
Kicking things off will be Slinky Armadillo and the Bone Collectors (aka Slink Moss of Copake.) They will perform an hour-long set of songs about animals and the alphabet.
During the intermission there will be a treasure hunt. Then, Egremont band The Soundry will play an hour-long set of music from Harry Nilsson's infamous children's recording from 1970, "The Point".
The Soundry Music Studio band is comprised of noted South Berkshire journeymen and that are led by former Hillsdaler and music instructor Brian Kantor. This super-band features Wes Buckley, Will Lawrence, Miles Lally with narration by Slink Moss.
The Hillsdale Fire Company will be selling smash burgers, cheese dogs (with veggie versions of both) and refreshments during the event.
The Economic Development Committee and the Town of Hillsdale are producing and hosting this new summer event.
See you there!