Home
Events - Trixie's List
Books
Poetry
JOHN ASHBERY: A CRITICAL BIOGRAPHY—a conversation with Jess Cotton WEDNESDAY, JUNE 7, NOON – Free on Zoom A conversation with Jess Cotton, author of the new biography John Ashbery (Critical Lives)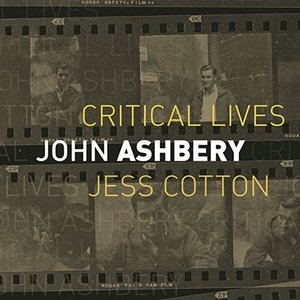 JOHN ASHBERY: A CRITICAL BIOGRAPHY—a conversation with Jess Cotton WEDNESDAY, JUNE 7, NOON – Free on Zoom A conversation with Jess Cotton, author of the new biography John Ashbery (Critical Lives)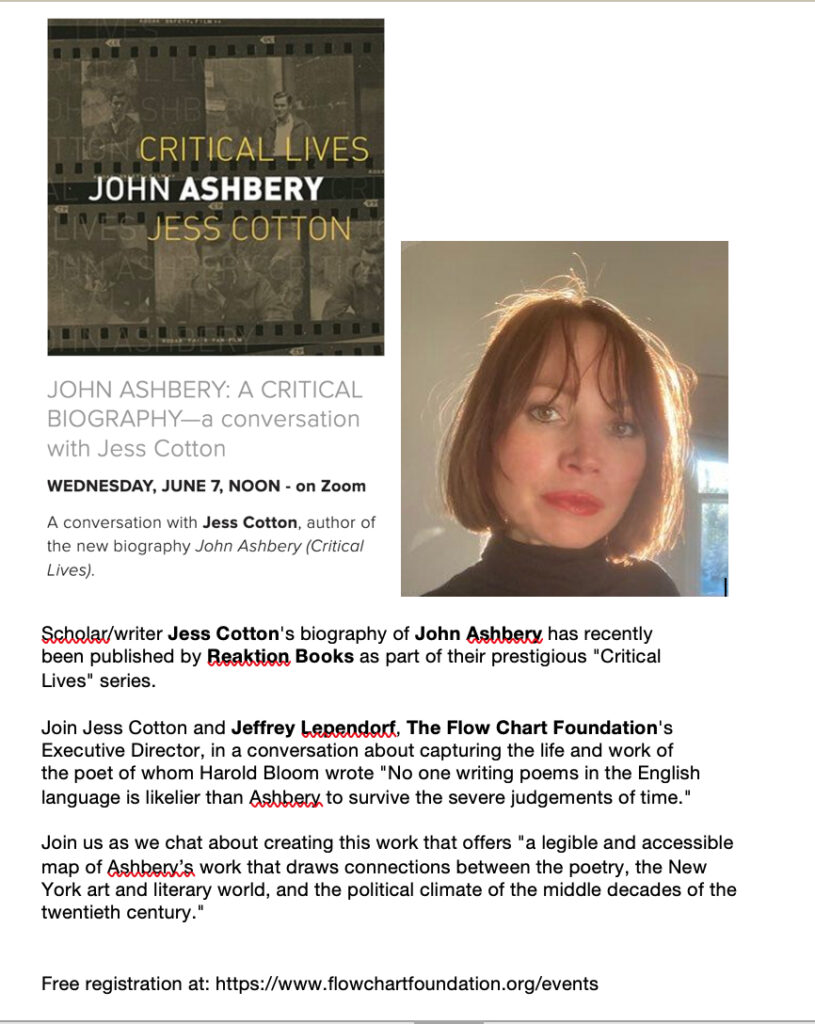 Jun 7 NOON-1PM (Free on Zoom)
JOHN ASHBERY: A CRITICAL BIOGRAPHY—a free online conversation with Jess Cotton, author of the newly published biography: JOHN ASHBERY
Scholar/writer Jess Cotton's biography of John Ashbery has recently been published by Reaktion Books as part of their prestigious "Critical Lives" series.
Join Jess Cotton and Jeffrey Lependorf, The Flow Chart Foundation's Executive Director, in a free online conversation about capturing the life and work of the poet of whom Harold Bloom wrote "No one writing poems in the English language is likelier than Ashbery to survive the severe judgements of time."
Join us as we chat about creating this work that offers "a legible and accessible map of Ashbery's work that draws connections between the poetry, the New York art and literary world, and the political climate of the middle decades of the twentieth century."
Jess Cotton is Leverhulme Early Career Fellow at the University of Cambridge. She works on twentieth-century American and English literature and has published on modernism, American poetry and loneliness.
Toward opening new possibilities for discovery, thought, connection, and joy, The Flow Chart Foundation explores poetry and the interrelationships of various art forms as guided by the legacy of gay American poet John Ashbery, showcasing contemporary artists from a diversity of cultural, ethnic, gender-identified, age, ability, economic, and aesthetic viewpoints.