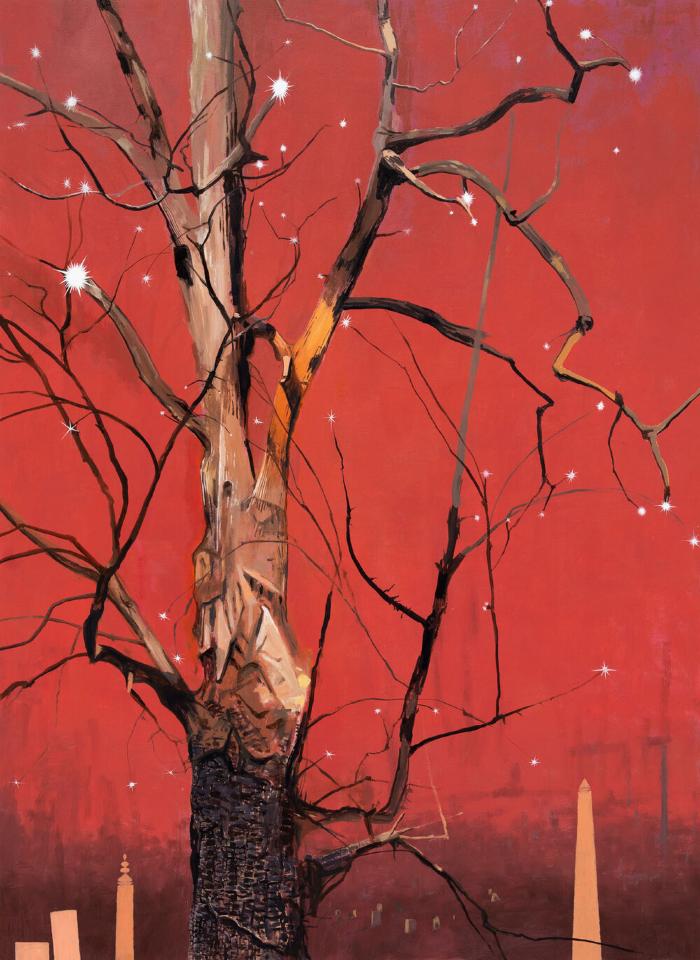 Jim Denney: "Bearing Witness" Artist Reception
Susan Eley Fine Art is pleased to announce a solo exhibition of new paintings by Hudson-based artist Jim Denney. The show will be on view October 7th through November 21st at our Hudson location. The Gallery will host an artist reception on Saturday, October 9th from 6-8PM. The reception coincides with 2econd Saturday Hudson Gallery Crawl, where art galleries and select businesses remain open until 8PM to welcome visitors.
Living and working in Upstate New York, Jim Denney paints trees, forests and fires that are hyperrealistic in style, yet feel surrealistic in content. Within Denney's tableaux, the hand of humanity is ever-present in his dramatic landscapes—although actual figures remain conspicuously absent from the forlorn vistas. Abounding with simultaneously haunting and idyllic natural imagery, Denney's works contemplate both terrestrial demise and subsequent sublime transfigurations. Flush with poetic dualities, their musings pose fundamental, existential questions about the future of the earth and our place within it: What is the difference between "that which remains" and "that which is to come"? What do we humans do—individually and collectively—when we "can't go on, but must go on"? How can a single image depict a seemingly post-apocalyptic realm (literally, "after the end") while also holding hopeful promises of regeneration? Perhaps through the truths of an adept and passionate witness of our world.
SEFA Hudson is open Thursday-Monday, 11AM-5PM. For further information about the current exhibition, Jim Denney's artwork, or to schedule an appointment outside of Gallery hours, please contact liz@susaneleyfineart.com.