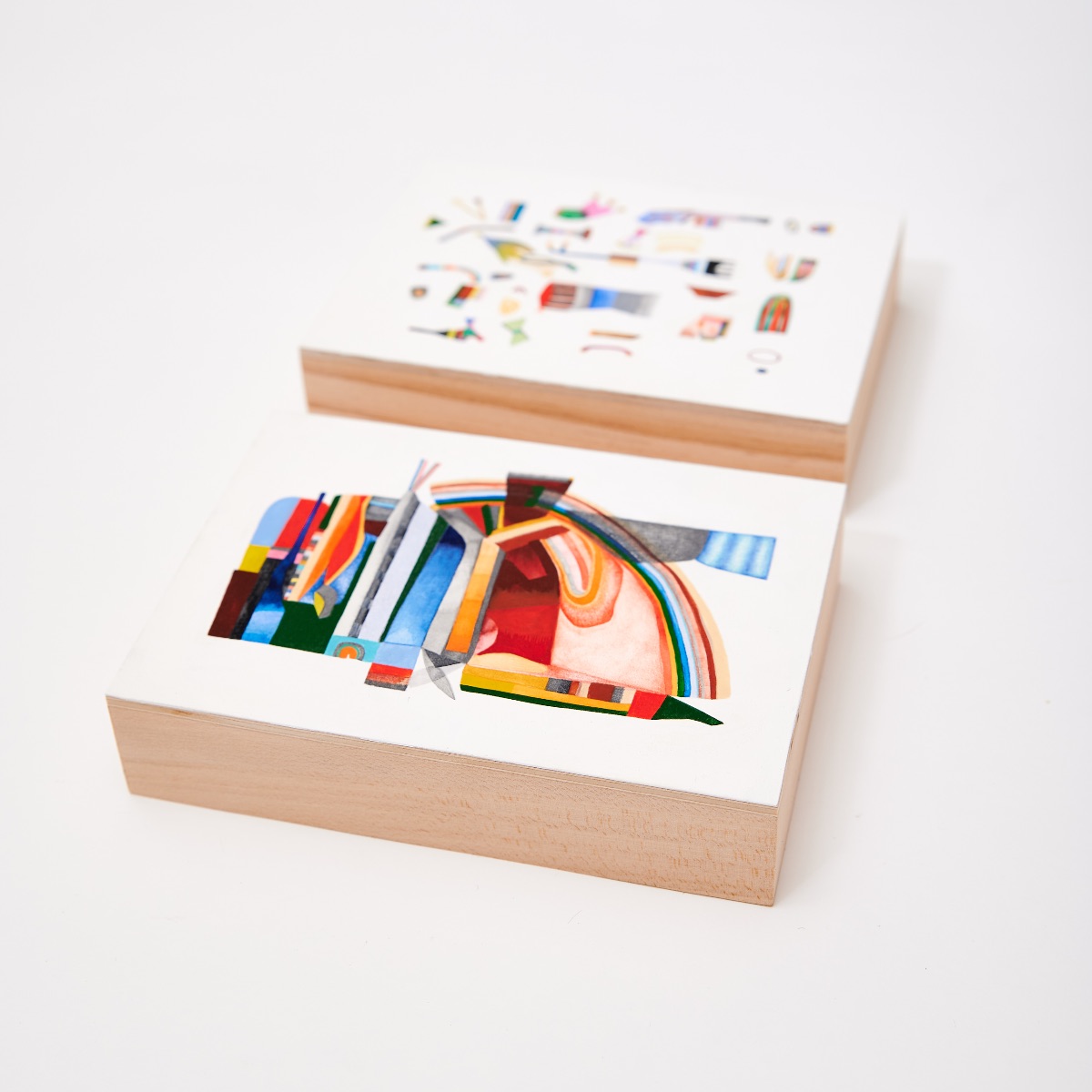 Jigsaw: On View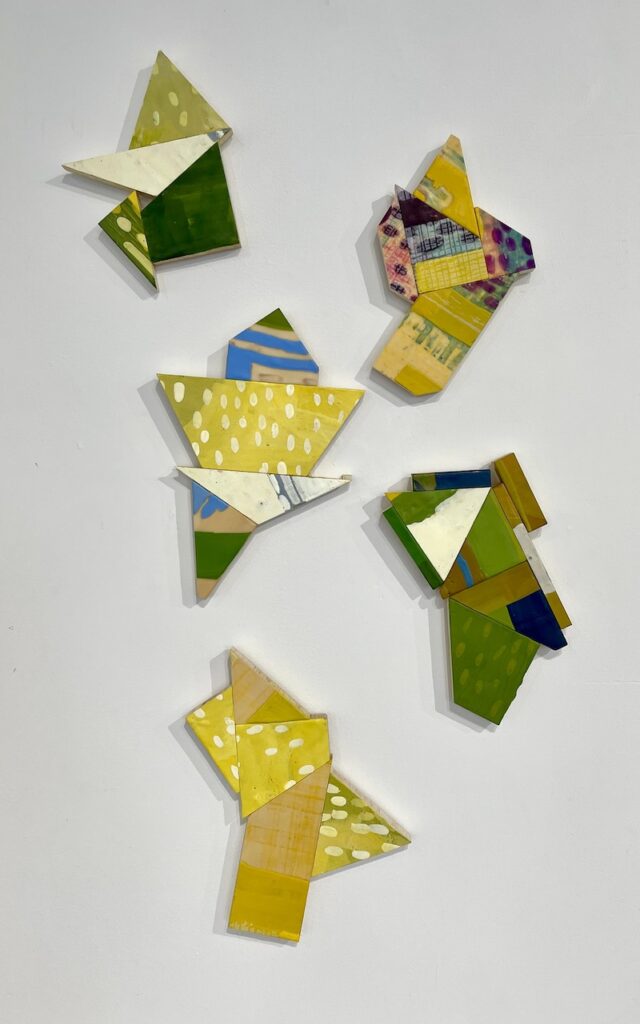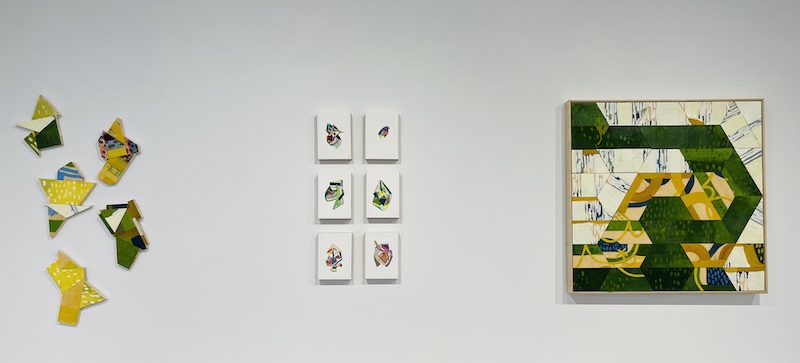 Amber George & Sasha Hallock

On View: August 4 – September 18, 2022 
Susan Eley Fine Art presents a two-person exhibition Jigsaw featuring recent work by Amber George and Sasha Hallock, on view August 4–September 18 in Hudson. There will be an opening reception on Saturday, August 6th from 5-7PM.
Both George and Hallock harness the power and possibility of abstraction to craft thoughtful, detailed images. Their melding of shapes and patterns is a means to render their personal and imagined universes—marked by their idiosyncratic approaches to media and materials.
Amber George favors encaustic, a pigmented wax inlay technique. Embracing line and color, she conjures the aesthetic and the feel of interior scenes—manipulating forms with her layers of hot wax. George sometimes incorporates physical objects, such as paper roadmaps or fabric bed sheets, into her assemblages. Her intricate patternations record visual memories and lived experiences. George writes: "My work is a visual and increasingly literal patchwork quilt containing little and big pieces of myself and the archetypal imagery developed over the course of my practice." The artist lives in CA and is represented by SEFA.
Sasha Hallock creates small-scaled drawings with watercolor, graphite and colored pencil. Each piece is populated by geometric forms, vibrant hues and unexpected textures. By mounting the paper on wood panel, Hallock's work straddles two-dimensional art and sculptural objects. With an Iranian father and American mother, Hallock's paintings speak to a "bringing together," of disparate pieces to create an object of beauty. Each painting is the result of meticulous building: one line, shape and color in relationship to the next—an abstract language expressing themes of play, joy and faith. The artist lives in NY and is represented by SEFA.