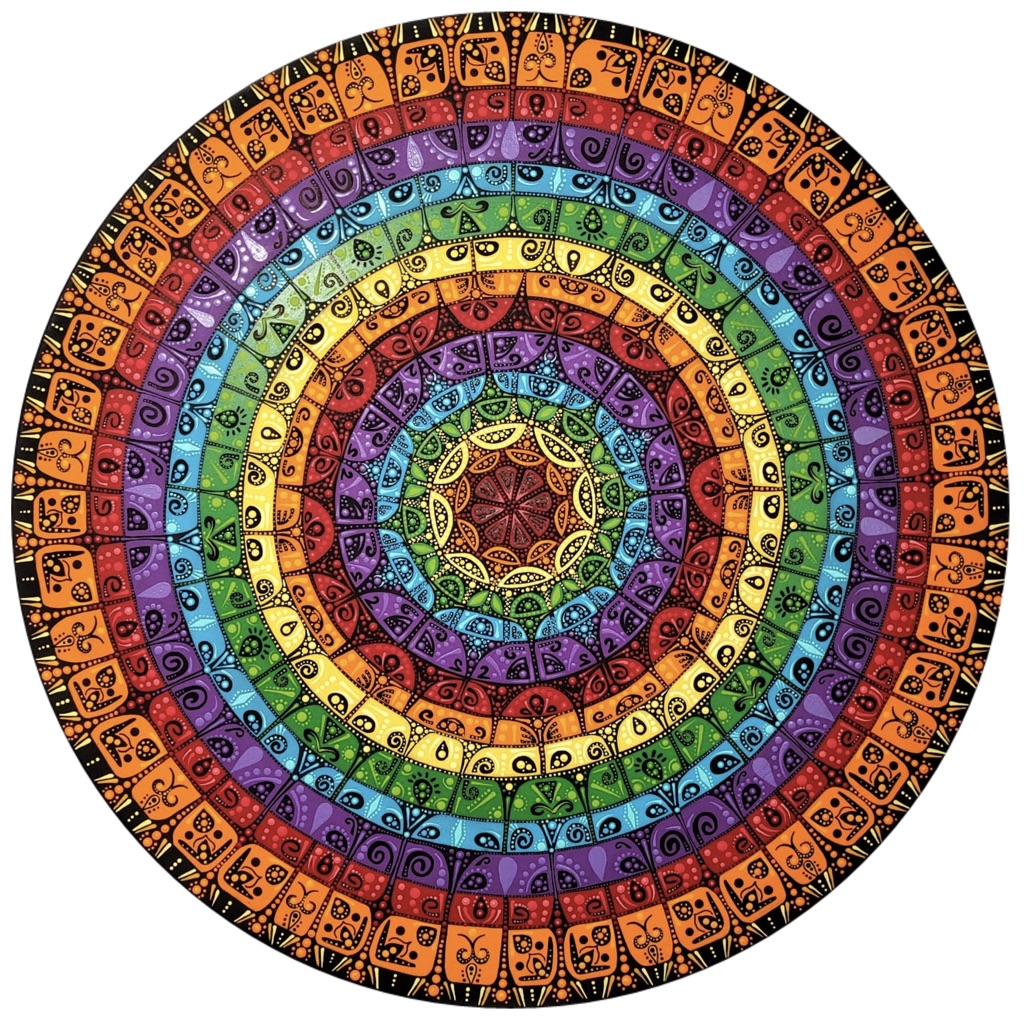 Artist's Reception: Jeannie LoVullo at Window on Hudson
Window On Hudson is pleased to present Jeannie LoVullo with her highly detailed mandalas and other works in Celestial Existence. Please join us as we celebrate Jeannie on Saturday, April 10th.
Jeannie LoVullo has created her largest, most complex paintings to date for this multi-dimensional and energetic exhibition. At the center of the installation are several intricately painted three foot mandalas, each bursting with patterns, color and texture. The exhibition continues indoors with more mandalas and a variety of other equally detailed canvases and painted objects.
LoVullo explains, "With my art I try to express positivity. I want to create a world of vibrant colors and fantasy. When I paint within a circle the viewer can not find a beginning or an end. There is only a continuous image reminding us that everything in life is connected. I fill the paintings with intricate details in order to remind us that life is full of many little moments. Unless you take the time to look closely at these details, these moments, they may go unnoticed. I paint every day, striving to share my vision of a world full of love, passion, whimsy, depth, beauty, honesty, and laughter."
Celestial Existence is on view until May 3, 2021. If you are unable to attend the reception but would like to see the indoor works please make an appointment for private viewing. A catalogue of LoVullo's works for sale will be provided upon request.
We take Covid-19 and your health very seriously. Our front door will remain open at all times. We encourage visitors to bundle up and appreciate the art and each other's company outside in small, distanced clusters.
We hope to see you healthy and safely on Saturday.
Thank you!
Jeremy
Artistic Director
Window On Hudson