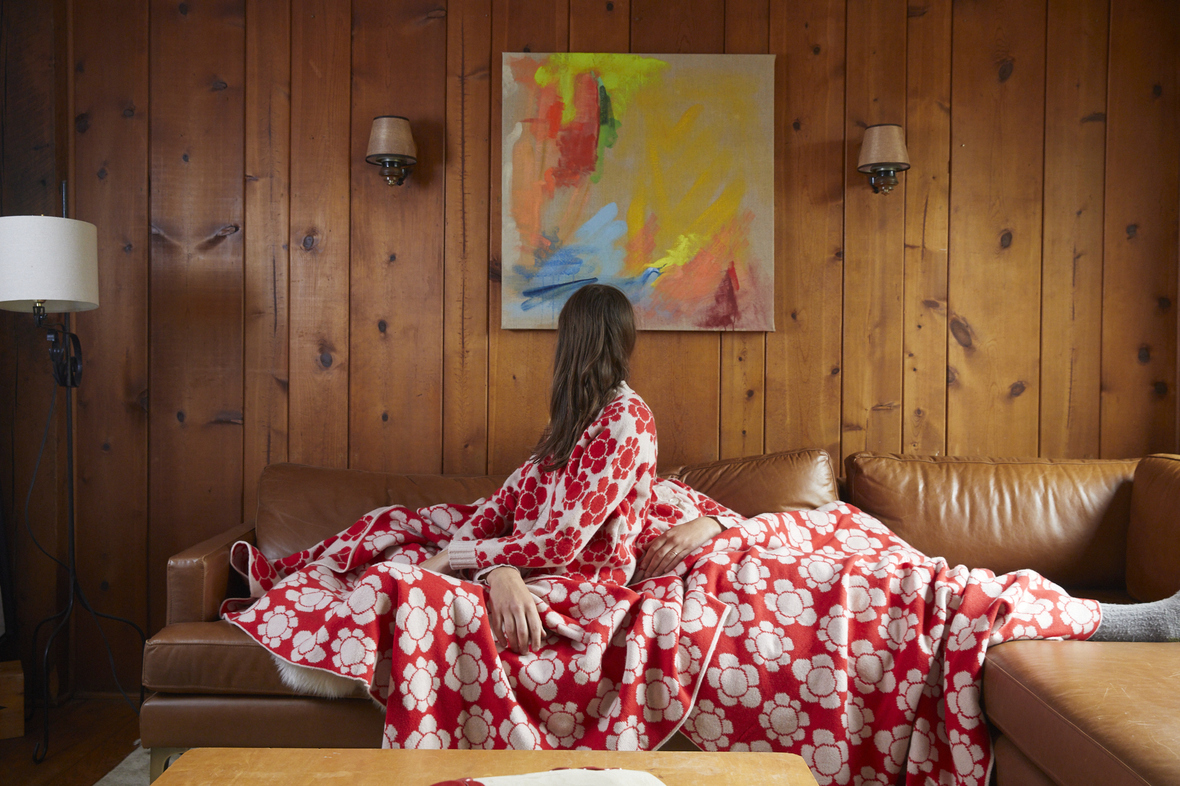 Date
Dec 10 2022
Expired!
Janis Stemmermann: Trunk Show & Performance
Janis Stemmermann, 2022, Wool jacquard knit blanket and cardigan.
Please join us this Saturday for a trunk show featuring cardigans, hats, mittens, blankets along with a selection of ceramic goods designed and produced by Janis Stemmermann. A textile performance will take place in the gallery.
A visual artist and designer, Janis Stemmermann's cross-disciplinary, craft-based work incorporates sculpture, textiles, ceramics and printmaking. She makes work influenced by the decoration and environmental context of domestic objects.