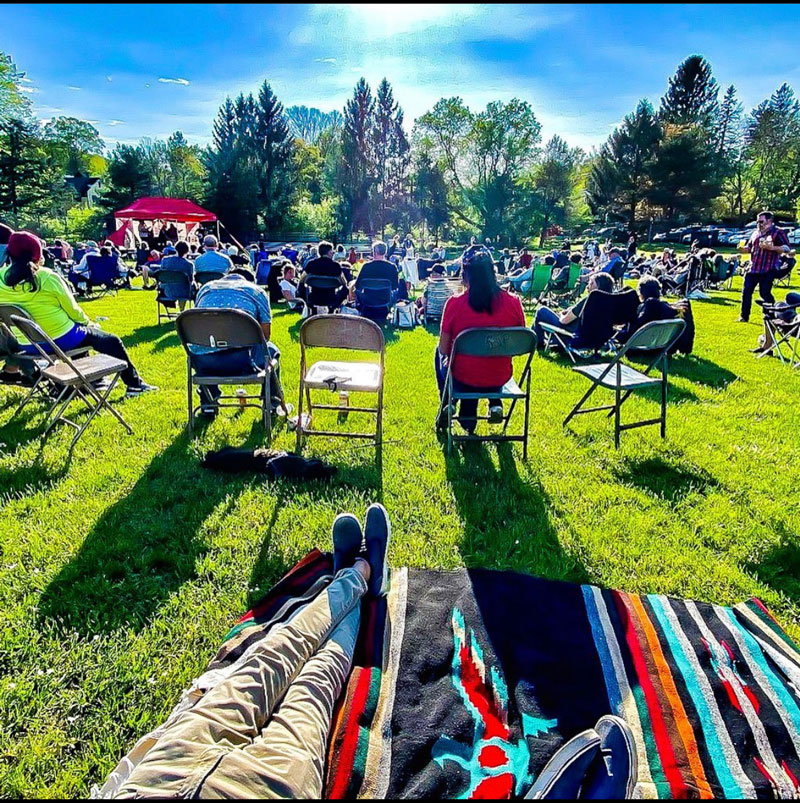 Jams in the Hamlet
HILLSDALE, N.Y.–Hillsdale's Hamlet Committee continues its new Jams in the Hamlet concert series on Saturday Aug. 21 with singer/songwriter Kerri Powers, followed by a performance by sisters Lisa and Lori Brigantino.
In her teens, Powers began performing in coffeehouses throughout New England. Standing ovations, encores and favorable media coverage led to invitational performances at the Boston Folk Festival, the Philadelphia Folk Festival and the Telluride Bluegrass Festival.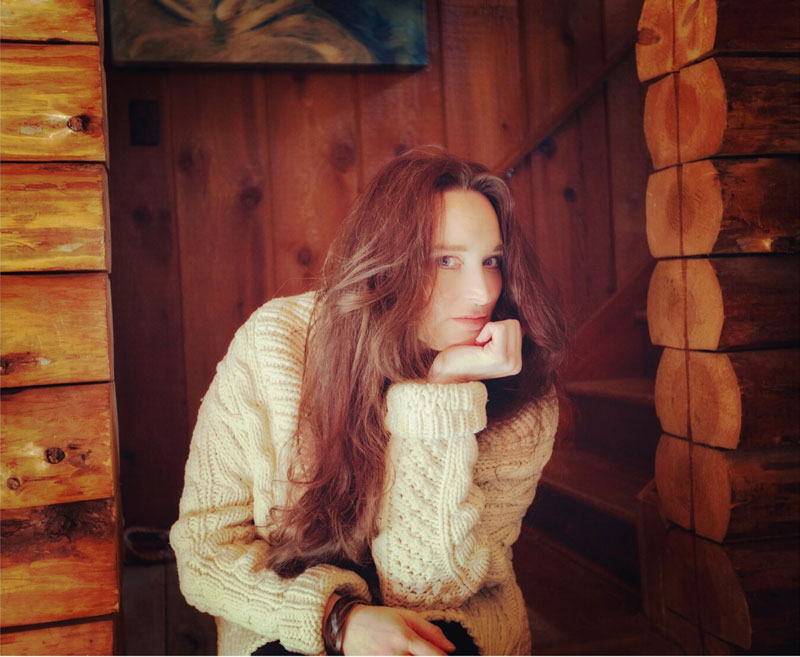 Kerri Powers
The Hartford Courant called her a "Mark Twain-like trickster whose wry words, dramatic sense of dynamics and supple phrasing can celebrate joy and hope." More information on Powers can be found at www.kerripowers.com.
Lisa Brigantino is an award-winning singer/songwriter, multi-instrumentalist and composer. She and her sister, Lori, are known for their tight harmonies and musicianship–often juggling a variety of instruments including guitar, banjo, accordion, ukulele and percussion.
The siblings regularly perform Lisa's songs at clubs, coffeehouses and house concerts and have been selected to appear at notable conferences and music festivals.
The concert will run from 5 p.m. to 7 p.m., with the park opening for guests at 4 p.m. Admission is free, but donations toward the cost of the concert series are encouraged. While some seating will be available, attendees are advised to bring lawn chairs or blankets.
Refreshments available for purchase at the park will be provided by Hillsdale's Roe Jan Brewing Co., Little Apple Cidery, Bacon's Pizza and Momma Lo's BBQ.
Hillsdale's Hamlet Park is located southwest of the intersection of state Routes 22 and 23 at the traffic light.
Jams in the Hamlet is produced by Hamlet Committee members and full-time Hillsdale residents Garrin Benfield and Jason Durant. The series features professional musicians and will be capped off by a community talent event at the town's annual Pumpkin Festival on Oct. 9.
Groups that have donated time, money or materials to the concert series include The Alander, Broadway Cares/Equity Fights AIDS, Taconic Ridge Farm, Hawthorne Valley Farm Store, Random Harvest Market, Berkshire Property Agents, Sylvan Motor Lodge, Encore Audio, Copake Auction, Rock Paper Pixel, Hillsdale General Store, Moore-Bridger Tree Service and the Columbia County Tourism Board.
Funds for the event are also being raised through the sale of Jams in the Hamlet merchandise, available at https://jams-in-the-hamlet.creator-spring.com.
Here is a list of upcoming acts in the series:
Sept. 18: Children's performer and Grammy nominee Brady Rymer and Claudia Mussen
Oct. 9: Community Talent Night at Hillsdale's annual Pumpkin Festival
The Hillsdale Hamlet Committee decided to sponsor the concert series this year to allow the community to come together safely outdoors and to raise awareness and use of the Hamlet Park. The committee has embarked on a program to reimagine and renovate the park based on a professional master plan approved by the Hillsdale Town Board.
For more information please go to: https://www.facebook.com/jamsinthehamlet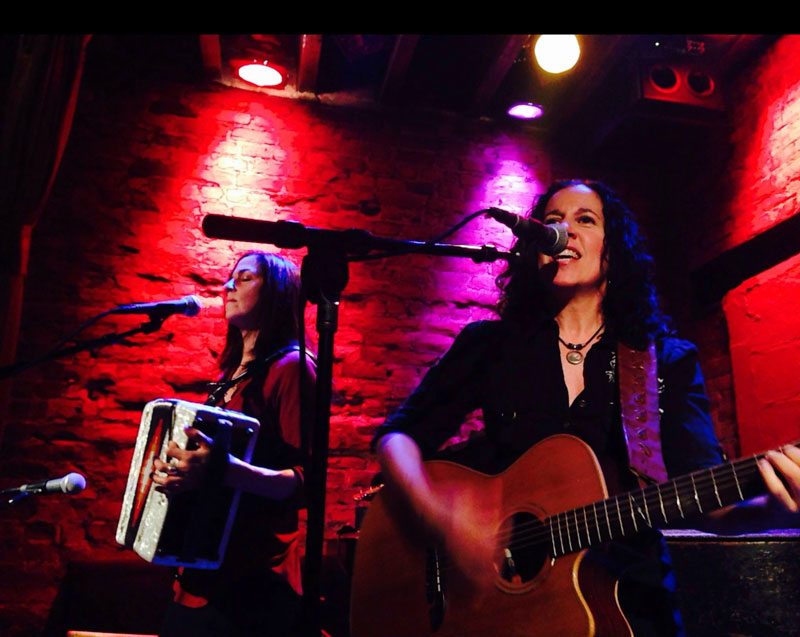 Lisa and Lori Brigantino