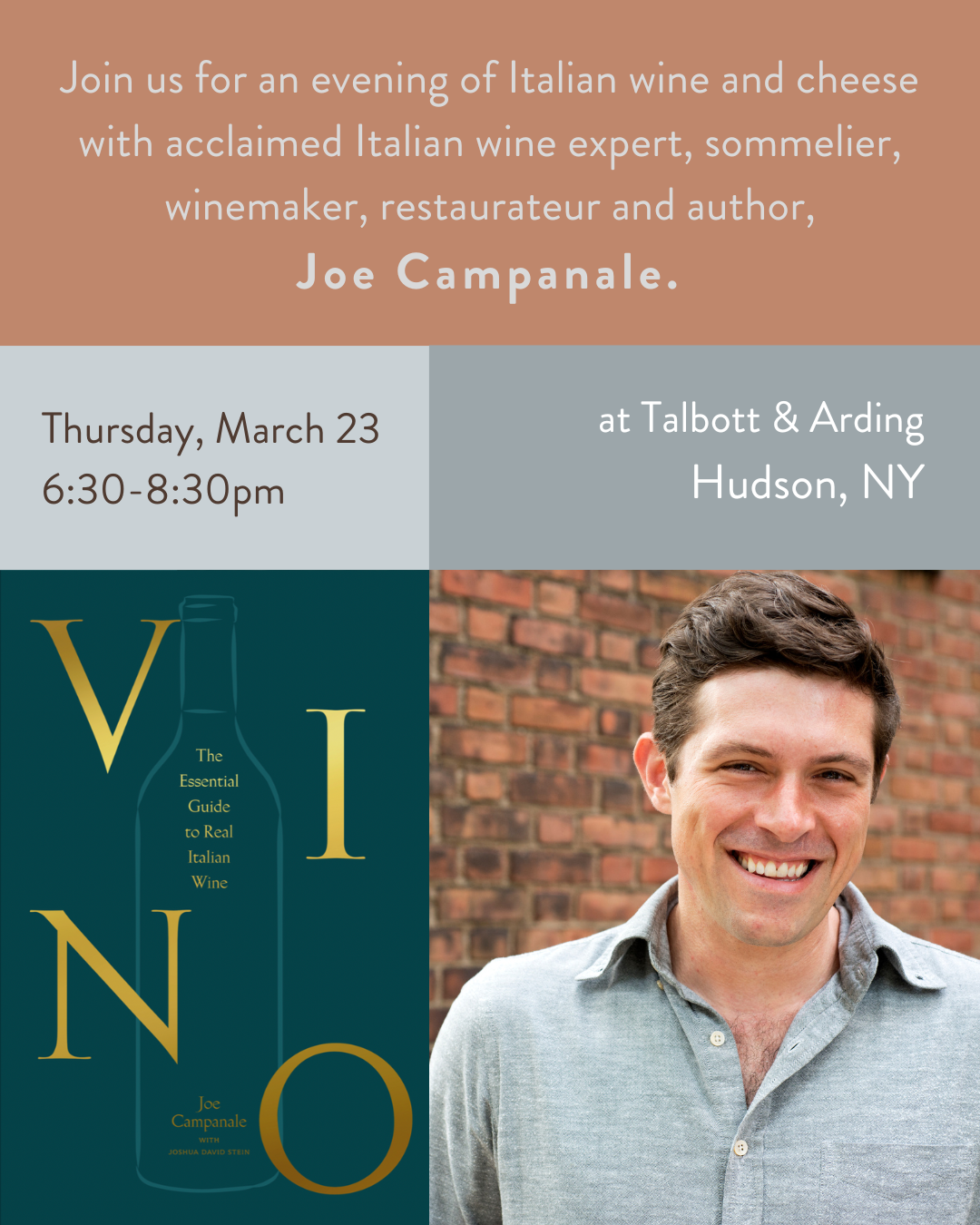 Date
Mar 23 2023
Expired!
Italian Wine & Cheese with Sommelier Joe Campanale
Join us on March 23 from 6:30-8:30 as we welcome Joe Campanale to Talbott & Arding for an evening of Italian wine and cheese.
Acclaimed Italian wine expert, sommelier, winemaker, and restaurateur, Joe recently published his first book, VINO: The Essential Guide to Real Italian Wine. Named by the New York Times as "One of the Year's Best Books on Wine", VINO is a transportive, intimate review of Italy's modern wine landscape. Through his career, Joe has been named a Food & Wine "Sommelier of the Year" and a Wine Enthusiast "40 under 40", has been on several "30 under 30 lists", and is a regular participant in the New York Times Tasting Panel.
Just as he does at his celebrated Brooklyn restaurants Fausto and LaLou, Joe will lead our guests on an informative and engaging tasting of Italian wines, sharing stories of their makers and how they are both innovating and celebrating the longstanding traditions of Italian winemaking.
Our Head Cheesemonger will provide cheese pairings for Joe's selections, hand-picked to accentuate each wine's unique aromatic and flavor profile. Prepare to feast on generous servings of 5 cheeses, and a total of 6 wines during this delicious evening of great storytelling, drink and food, co-hosted by these enthusiastic experts.