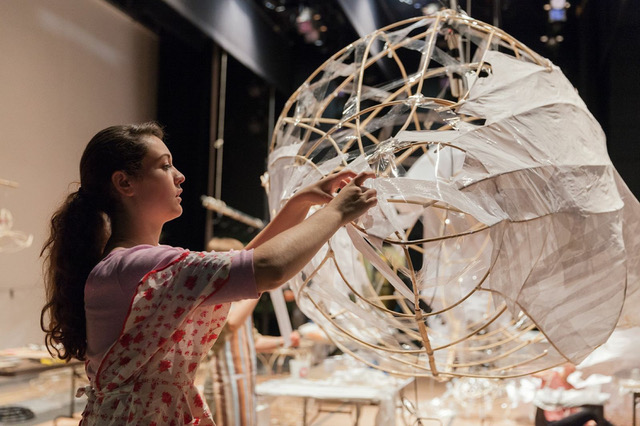 Invisible Cities by Processional Arts Workshop
Inspired by Italo Calvino's work "Invisible Cities," Processional Arts Workshop invites you to create your own imagined cities through pageant puppets, masks, and costumes, transforming PS21's grounds into a roving performance installation, with a final community procession on July 29.
With workshops taking place over two weeks, participants will collaborate to create imaginary cities with puppets and other performing objects. The workshops culminate in a community procession on July 29.
Puppet Building Workshops July 15–28
Take part in any or all sessions
"Invisible Cities" Procession July 29, 5:30 PM
Workshop participants are invited to come to as many or as few sessions as they like, all of which are free, and take part in the July 29 procession. While workshops are geared towards adults and teens, kids ages 8 and up are welcome to work with an adult. No experience necessary, one will be provided!
Both the Workshops and final community procession are FREE.
More info and sign up: https://ps21chatham.org/processional-arts-workshop/