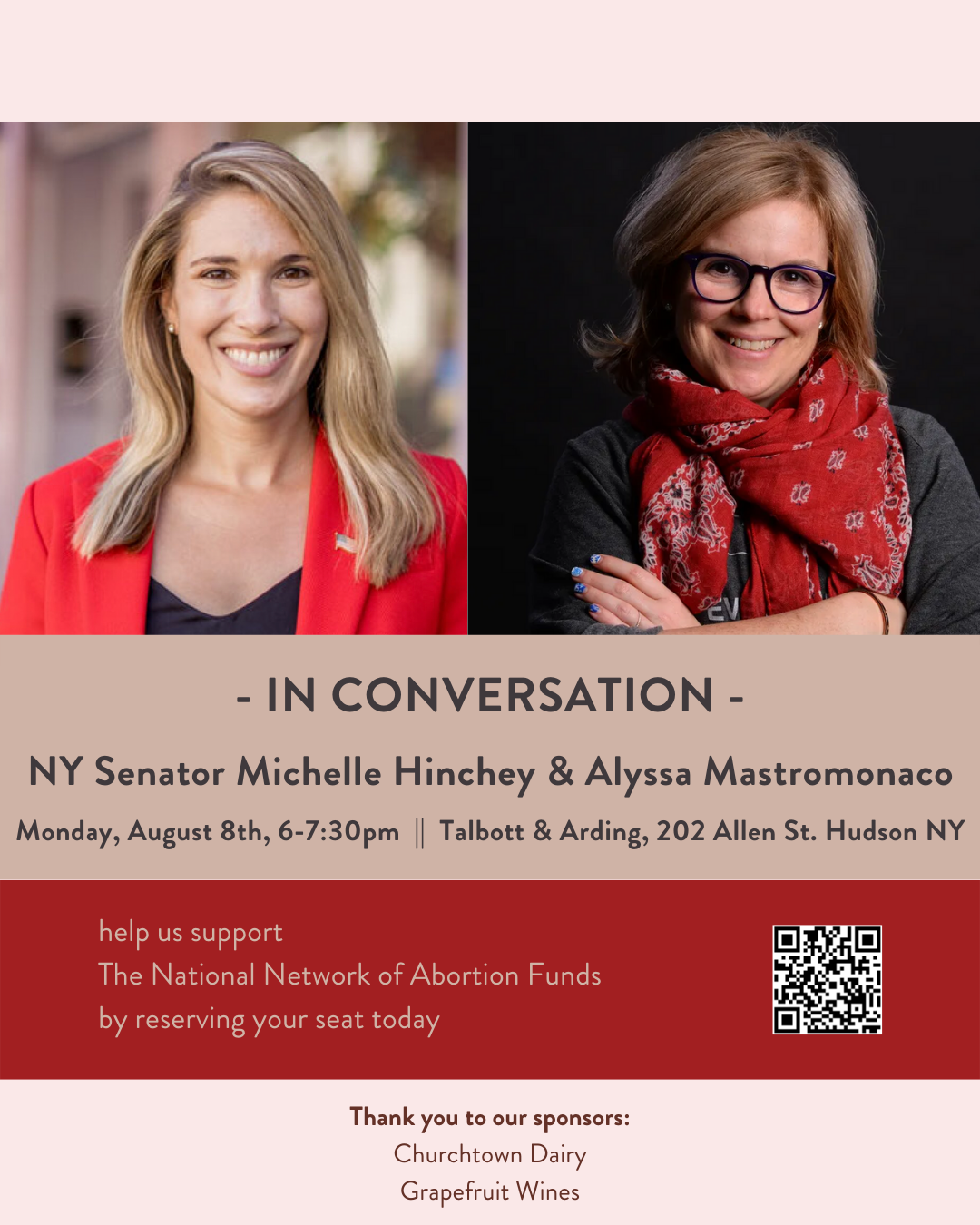 In Conversation: NY Senator Michelle Hinchey and Former White House Deputy Chief of Staff Alyssa Matsromonaco
Reserve Tickets
Join us as we host NY Senator Michelle Hinchey in conversation with NY Times bestselling author and former White House Deputy Chief of Staff Alyssa Mastromonaco. Our guests will discuss Senator Hinchey's campaign and visions for the future of her district and NY, as well as the current state of abortion access in the United States.
Senator Michelle Hinchey, a strong union advocate and champion on energy, environmental protection, and economic development, was elected to the New York State Senate in 2020, making history as the youngest woman to represent an Upstate district in the Democratic Majority Conference. Senator Hinchey believes that there's no higher calling than public service, giving back to your community, and standing up to fight for what's right. She is up for re-election this November.
Alyssa Mastromonaco is an American author, podcaster, spokeswoman, and former government official. She served as White House Deputy Chief of Staff in the Obama administration from 2011 to 2014. She was later President of Global Communications Strategy & Talent at A&E Networks and COO of Vice Media. Mastromonaco co-hosts the podcast "Hysteria" with Political commentator and comedy writer Erin Ryan, via Crooked Media, and is Executive Producer of Bed By Eight. You can find Alyssa's delicious Three Dancing Bears jams at Talbott & Arding, as well as around the Hudson Valley.
Wine and cheese will be provided.
Tickets are very limited, and are available by donation. If you are unable to donate but are eager to attend, we welcome you. If you are able to donate more generously, thank you for doing so.
All donations will go in full to National Network of Abortion Funds, to support its efforts to fund nationwide abortion access organizations.