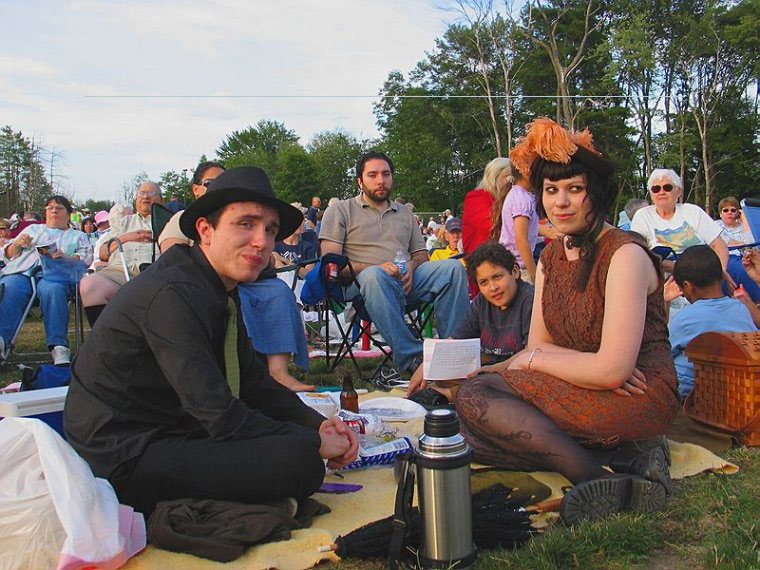 Hudson in Concert: A Community Celebration
On the historic Hudson waterfront
Saturday, July 15, 2023
5:00PM – 9:00PM
Henry Hudson Riverfront Park
Ferry Street
Hudson, NY
Bring a picnic, your family and friends.  Enjoy the view and the show!
Featuring area musicians and special guest artists.  Sounds and rhythms of the diverse Hudson community.   Performances include the South American Tango, African drumming, a Grammy winning clarinetist from Syria, and tap dancing from Broadway.  Like kids? We've got the Columbian County Youth Theater.  And much more.  Also on tap is a 55-piece orchestra and a special musical number will include student musicians – part of the Hudson Festival Orchestra's  "Take a Seat…" mentoring program.
Free.  No tickets required.  But please donate to help support live music in our community!
DONATE: https://www.hudsonfestivalorchestra.org/support
Presented by the Hudson Festival Orchestra.
Uncommon Fanfare
HUDSON – In 1990, composer Joan Tower was awarded a Gravemeyer Award.  Given to one who inspires, honors and nurtures achievements in music, she was the first woman to receive the prize.   Tower, a prolific composer, counts Fanfare for the Uncommon Woman among her accomplishments.  And it is there that a local mainstay of music, Gwen Gould, picks up the story.
Gould is the founder and conductor of the 50-piece, Hudson Festival Orchestra (HFO).  A primary mission of the HFO is to present an annual community celebration, "Hudson in Concert," held on the shoreline of the Hudson River.  This year, it takes place on Saturday, July 15th.  Opening acts in the gazebo begin at 5PM.  The orchestra assembles under a tent at 7PM.  As usual, the evening is free and Gould wants to extend an invitation to everyone in the area.  "We call it A Community Celebration," she says "because we want this to be a wonderful opportunity for our community to come together, to celebrate our cultural diversity through music, and to include as many local acts as we can."
She's not kidding.  A quick glance at the program includes selections from a new musical performed by the Columbia County Youth Theater, an Armenian influenced jazz number played by Hudson's Armen Donelian, and a Broadway selection sung by the Hudson Community Choir.  There are some prize winners included, too.  Tango dancer Sydney Grant has won the USA Argentina Tango Championship.  Syrian clarinetist Kinan Azmeh has a Grammy on his mantle, and Demi Remick, a tap dancer, has more than 3 million views of her impressive Super Mario Bros. Medley on YouTube.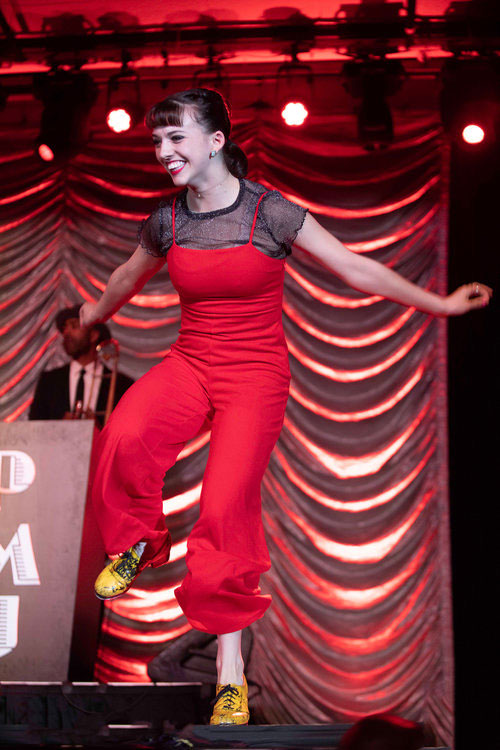 And Joan Tower?  Her Fanfare for the Uncommon Woman No. 1, composed and dedicated to the first female conductor of a major civic orchestra (Marin Alsop – Baltimore), will be the Hudson Festival Orchestra's opening piece.  Coincidentally, this same piece was played the day before the 2021 inauguration as a dedication to Vice President Kamala Harris.
"This program is meant to celebrate our shared American and diverse cultural heritage through live music," says Gould.  "It's a showcase for all the wonderful talent living in the Hudson area.  We hope everyone will use this as a reason to come down to the riverside and celebrate our heritage through music.  Bring a picnic.  This is truly a community celebration."
Hudson in Concert takes place beginning at 5PM on Saturday, July 15th at Henry Hudson Riverfront Park.  It is free to the public, however donations are encouraged.  The Hudson Festival Orchestra is a 501c3.  For more information and to donate, go to www.HudsonFestivalOrchestra.org