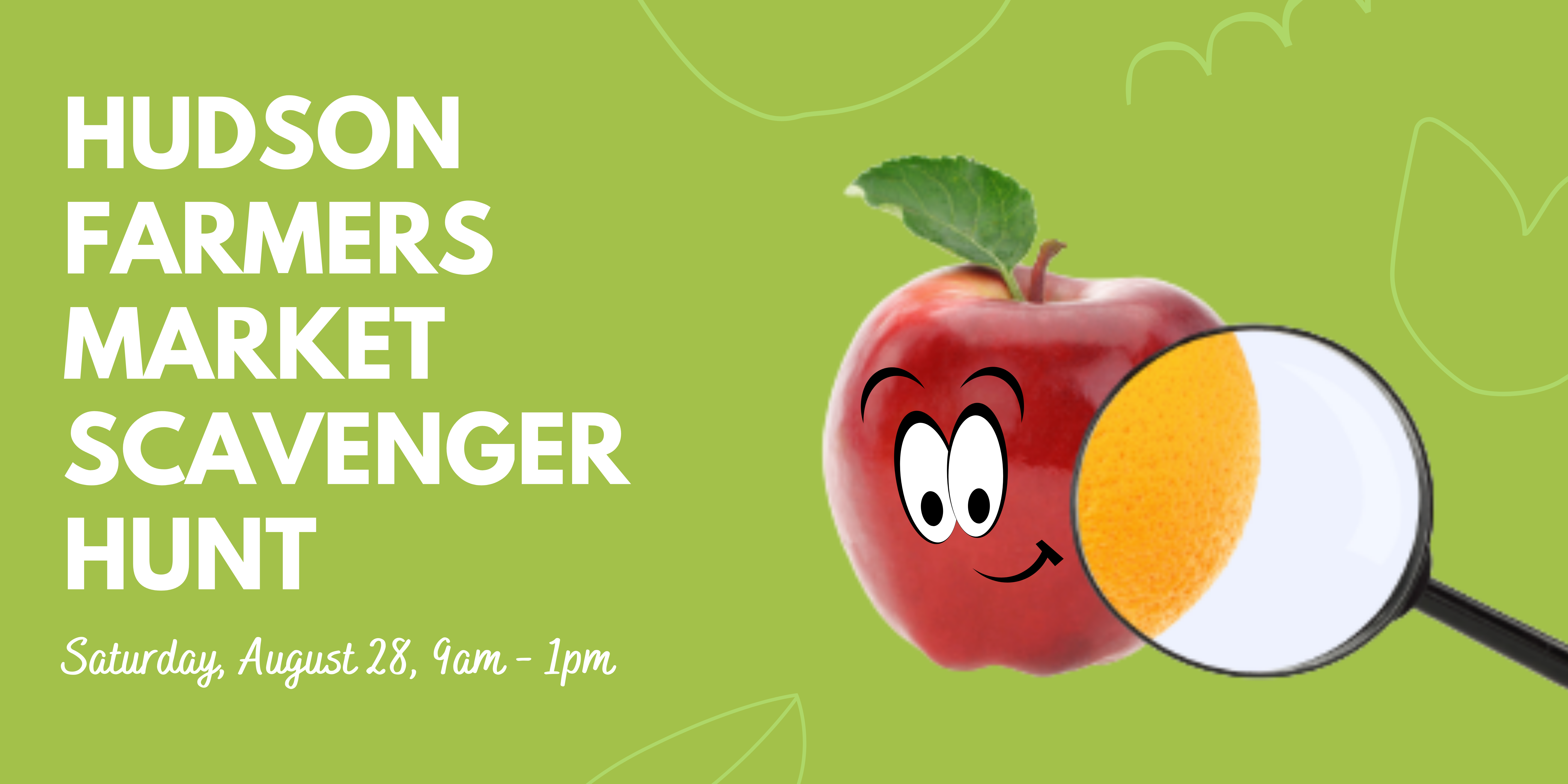 Hudson Farmers' Market Scavenger Hunt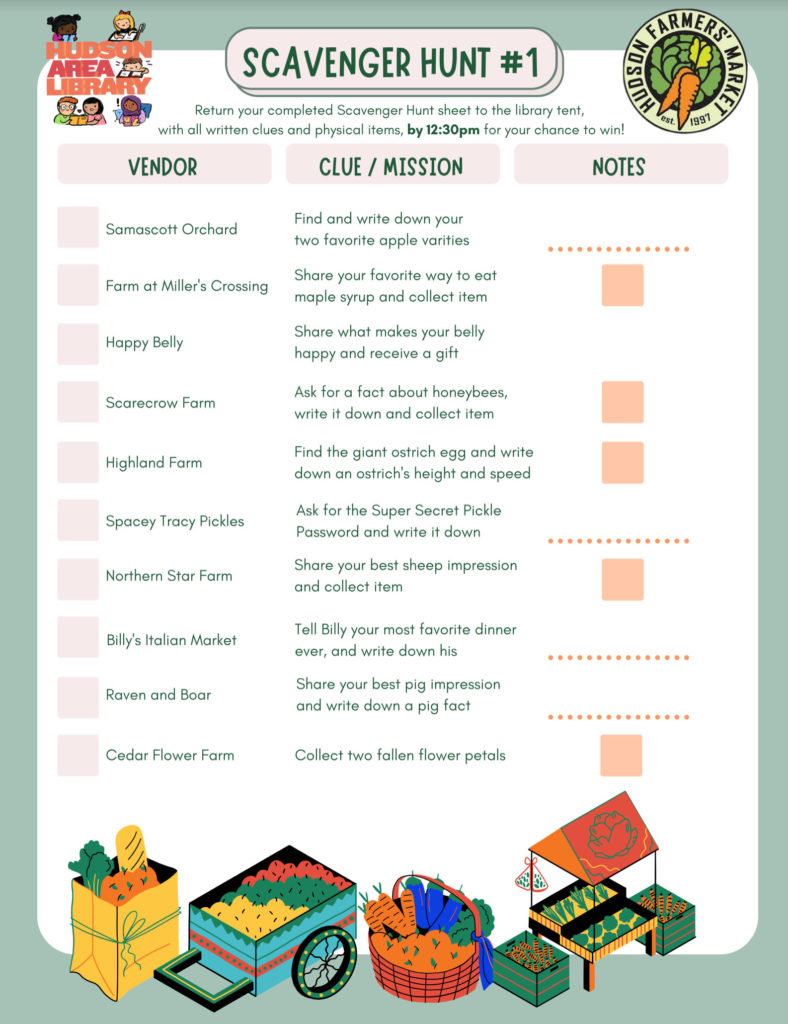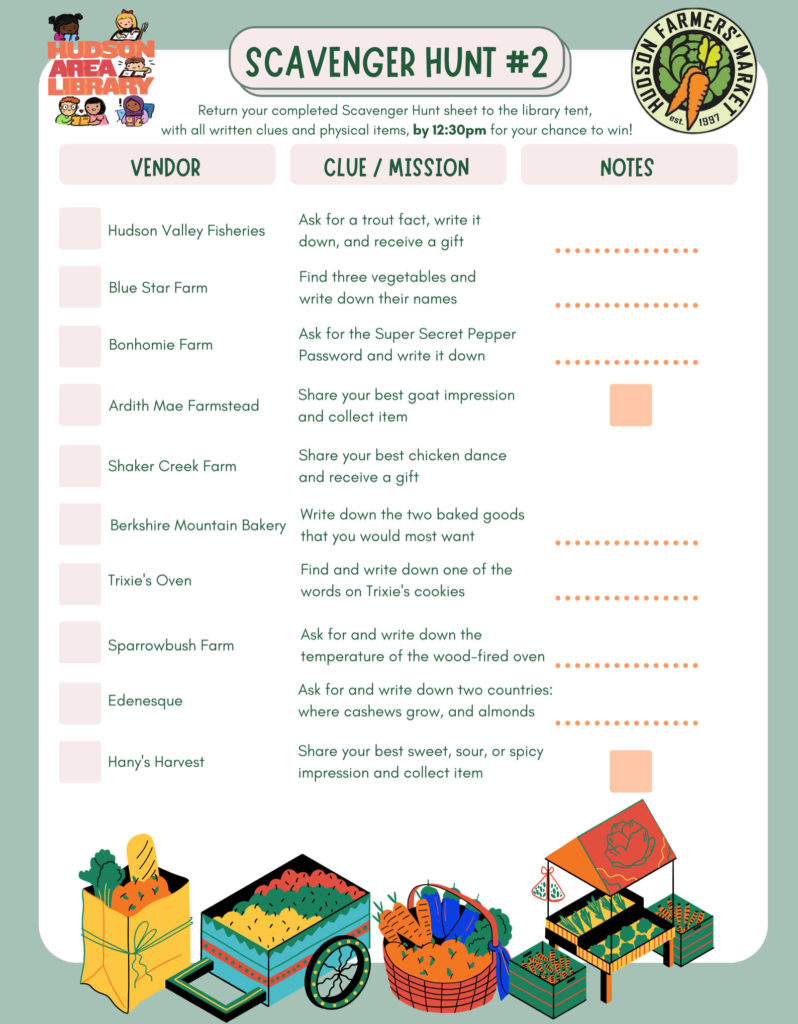 The Hudson Area Library and the Hudson Farmers Market present Hudson Farmers Market Scavenger Hunt, Saturday, August 28, 9am – 1pm, rain or shine.
Explore the Hudson Farmers Market, and meet the many participating vendors, as you compete in an interactive Scavenger Hunt, which includes a $50 grand prize. The first 50 kids to arrive will receive a $5 token to shop at the market while they hunt for clues.
To participate, visit the Hudson Area Library's tent at the market on the day of the event. If you are not feeling well, please stay home.
The Hudson Farmers Market is located at 6th and Columbia St. in Hudson, NY 12534.
This program is made possible by support from the Berkshire Taconic Community Foundation.