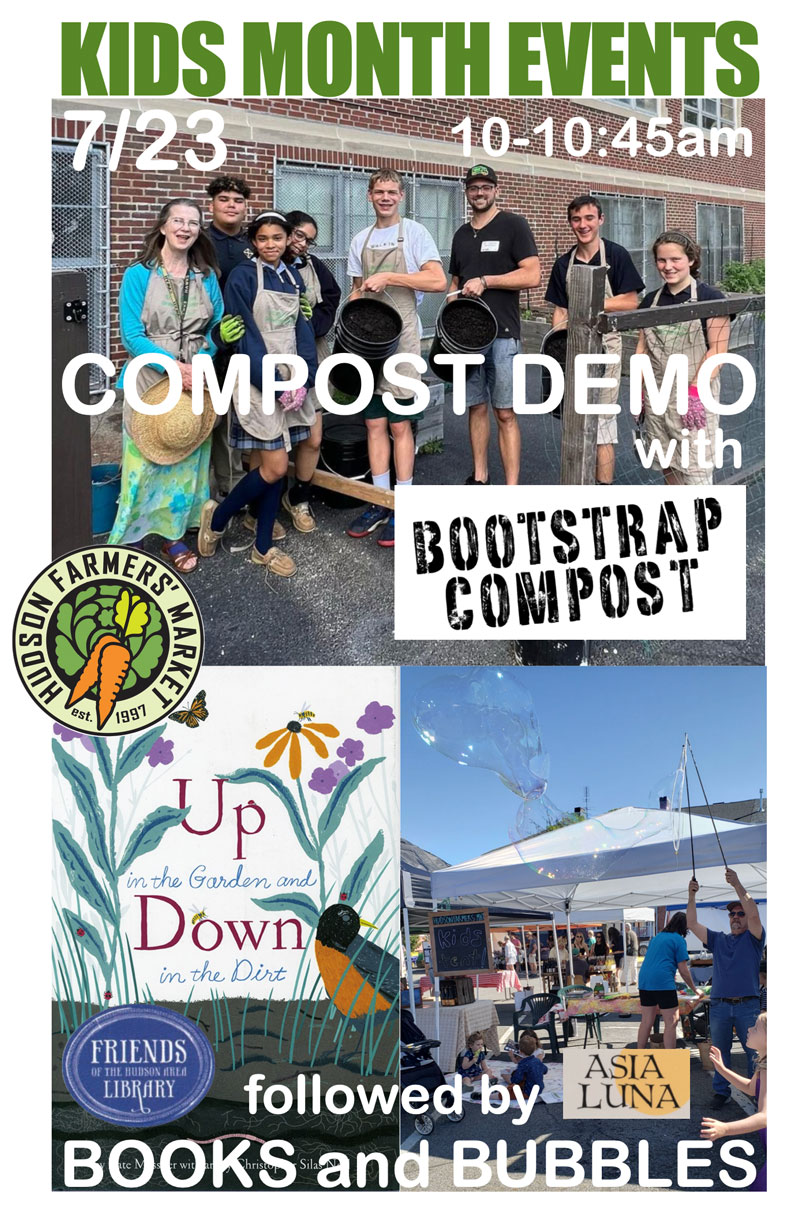 Hudson Farmers' Market – Kids Month Events: Compost Demo – Books and Bubbles
We are in the middle of celebrating KIDS MONTH at the Hudson Farmers' Market! Since the beginning of July we have scheduled a few events each week that have been geared toward kids and their families. We have a couple weeks left and a great line-up of guest vendors, community vendors, and music.
On July 23rd, BootStrap Compost will be hosting a composting and worm demo from 10a to 10:45a. They assure us that this is hands-on and wiggly! Immediately after the compost demo (and trip to the hand washing station!), there will be a reading of Up in the Garden, Down in the Dirt by Friends of the
Hudson Area Library at the KIDS TENT. Happy Belly will be providing the chocolate chip cookies and Asia Luna will be blowing BIG BUBBLES for afterwards. Wickers Creek Band will be performing classic bluegrass tunes that are perfect for dancing.
ALSO… don't forget, we are participating in the Find Waldo Here challenge each week of July! Waldo hangs out with a different vendor every Saturday. We send out CLUES each Friday through our newsletter and stories on Instagram. REMINDER: We are at the corner of 6th and Columbia St in Hudson. Market is each Saturday from 9am to 1pm (rain or shine)! Hope to see you all!