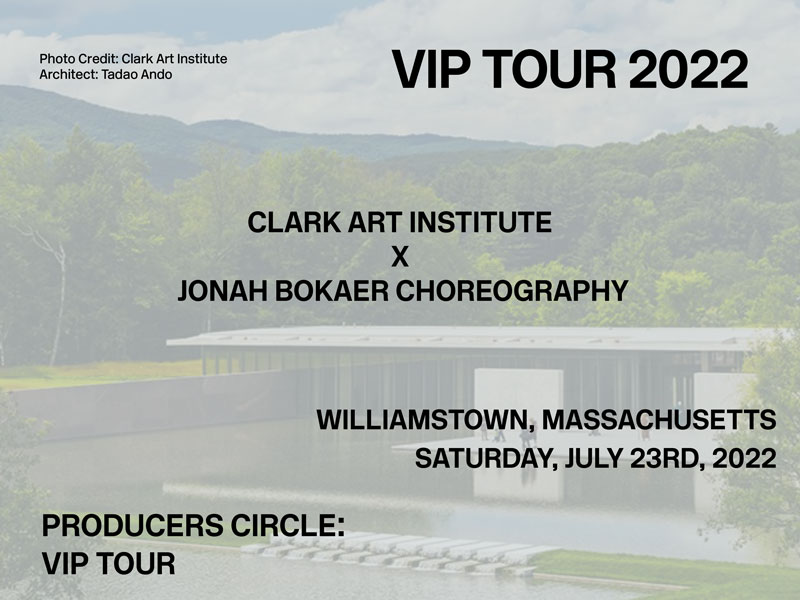 Hudson Eye: The Clark Art Institute – VIP Tour
Happy Summer!
In another program area of our pandemic recovery, Aaron has made possible a world premiere at The Clark Art Institute and specifically the Manton Foundation research building, with $10 tickets + lower. We very warmly welcome you to join for some summer reawakening of live work, built locally in Hudson.
https://www.clarkart.edu/event/detail/2057-89614#
Our Board is also orchestrating a Collectors Council activation attached on Saturday, July 23rd, which we shared earlier this spring. Our gentle reminder on that opportunity is below and attached. It grows access within, amongst, and between the collectors, artists, museums, programming, and communities that we reside in thanks to Aaron – in addition to what he does annually for Hudson.
The other exhibitions include Auguste Rodin (70 works, largest Rodin occasion in over 40 years), José Guadalupe Posada, Tauba Auerbach, Yuji Agematsu. I feel lucky to steer access to this occasion and share it openly.