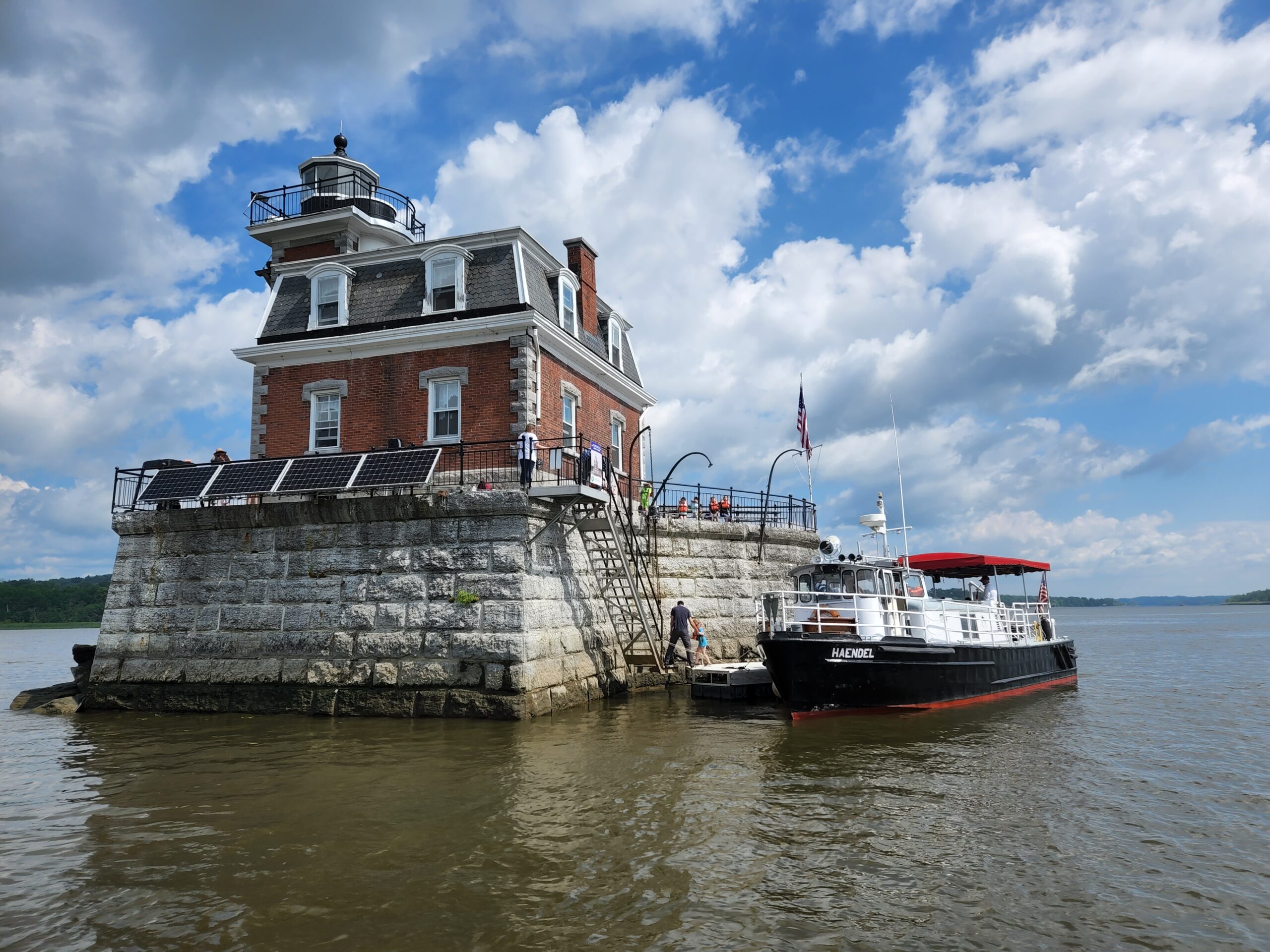 HUDSON-ATHENS LIGHTHOUSE TOURS – End of Season Tours
Don't miss it! Two tours remain for the 2022 Season
The regularly scheduled tours for Saturday, September 24th will depart from Hudson at 10:00, 11:30, and 1:00 aboard the Haendel as planned. Tours leave from the Hudson City dock behind the gazebo at the Henry Hudson Riverfront Park.
The tour scheduled for October 22nd leaving from Hudson is canceled due to necessary maintenance of the building and stringing of the holiday lights before the docks are taken out the last weekend in October. THEREFORE, the October 8th tour has changed times. There will be 3 tours from Athens leaving at 10:00, 12:00, and 2:00. Additional tours will leave from Hudson at 11:00 and 1:00. Tour length for this day only, will be 1 hour & 15 minutes.
Reservations are made through www.catskillmountainferry.com. Those people already booked for October 8th or 22nd will be contacted about rescheduling, being refunded, or receiving a gift certificate for a future tour. Many new opportunities have been added to their website including tours around Middle Ground Flats, the Rip VanWinkle Bridge, sunset cruises, and sightseeing cruises.
The tour is an opportunity to learn about the important role that the Hudson River played in the development of the upper Hudson River Towns and the role that the Hudson-Athens lighthouse plays in the safe navigation of river transportation.