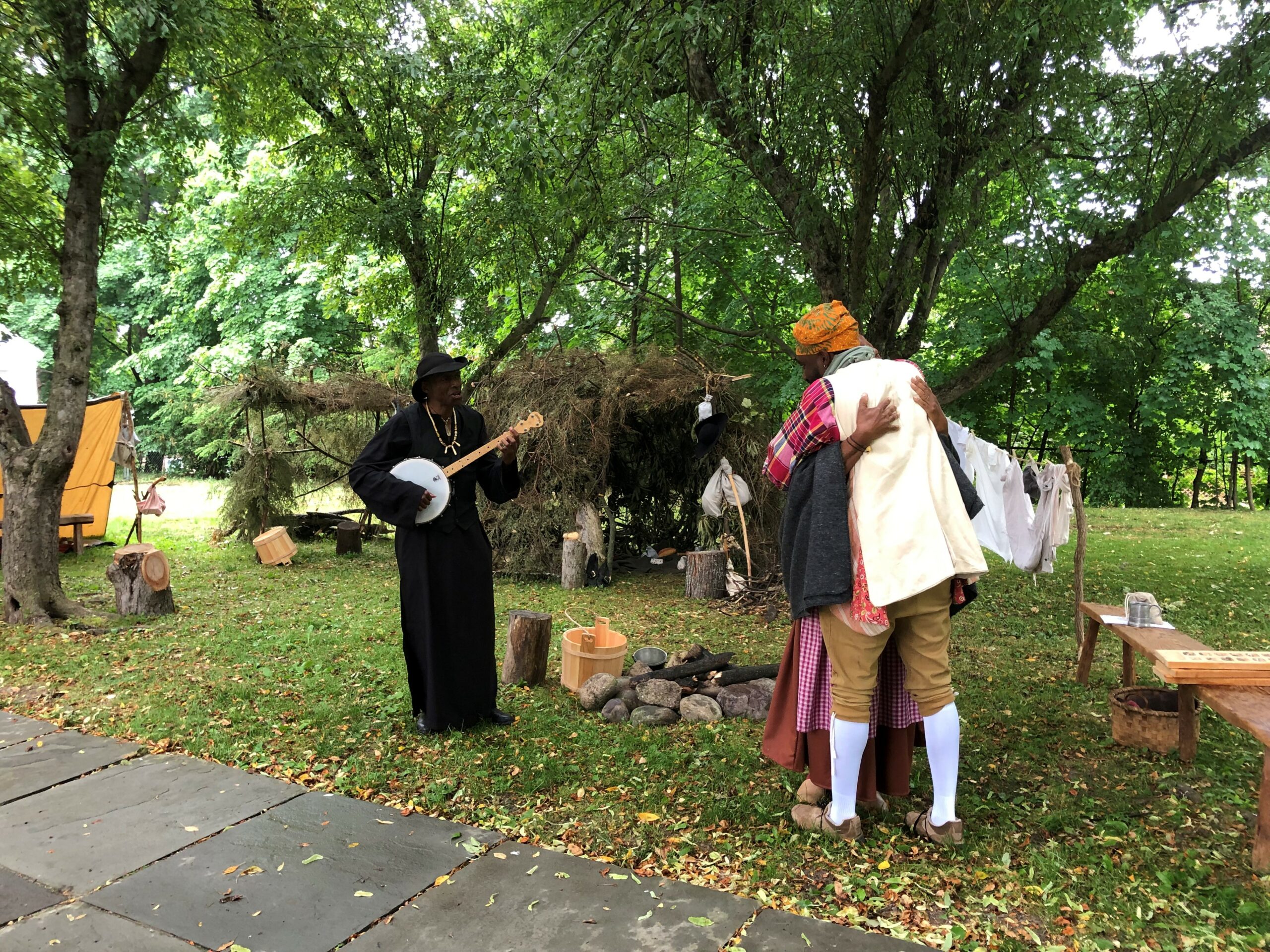 History Talk at Hudson Area Library
The Stories We Share: How interpretations of the past have impact
The Jacob Leisler Institute for Early New York History and the Hudson Area Library, will host a talk by Heidi Hill, historic site manager of Crailo and Schuyler Mansion. Ms. Hill will detail how these sites have been at the forefront of interpreting a broader history of the past for the last 20 years. The speaker will share how a more inclusive history has taken shape at these two sites and how it has been received by visitors and a broader audience.
Location: Hudson Area Library Community Room, in-person
Registration: Free and open to the public.
Photo caption: Historic reenactment at a Pinkster Celebration at Schuyler Mansion, 2023.
Photo: Schuyler Mansion State Historic Site