Hand Dye Workshop @ fig & bella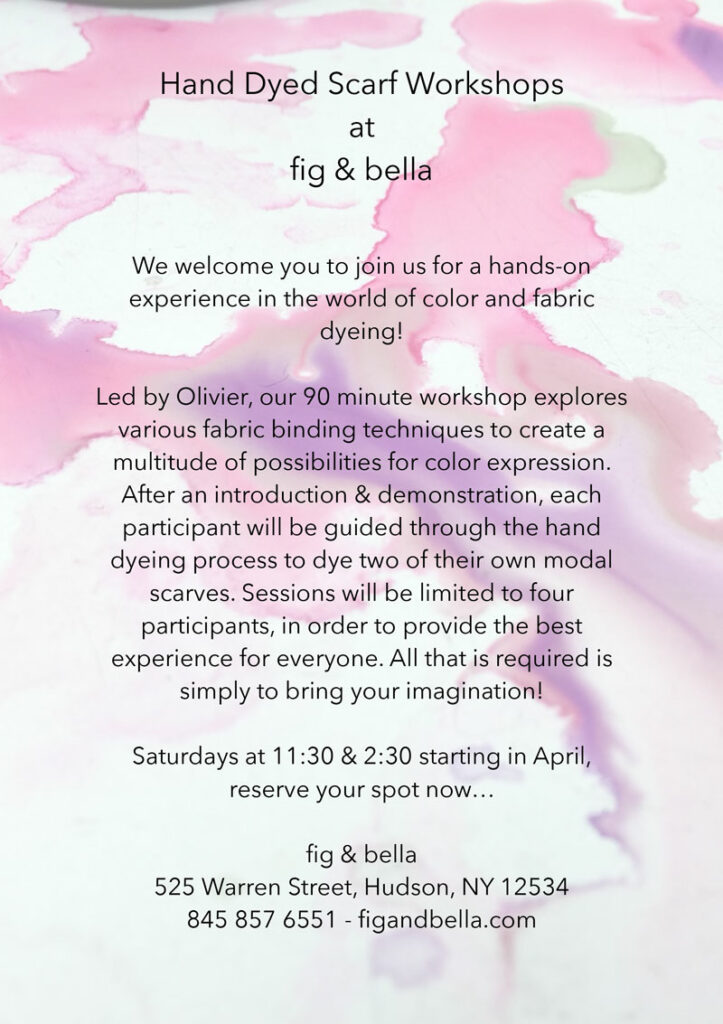 We welcome you to join us for a hands-on experience in the world of color and fabric dyeing!
Led by Olivier, our 90 minute workshop explores various fabric binding techniques to create a multitude of possibilities for color expression. After an introduction & demonstration, each participant will be guided through the hand dyeing process to dye two of their own modal scarves.
Sessions will be limited to four participants, in order to provide the best experience for everyone. All that is required is simply to bring your imagination!
Workshops available on Saturdays at 11:30am and 2:30pm.  Reservations required.
Hourly Schedule
Hand Dye Workshops
11:30am

-

1:00pm
2:30pm

-

4:00pm