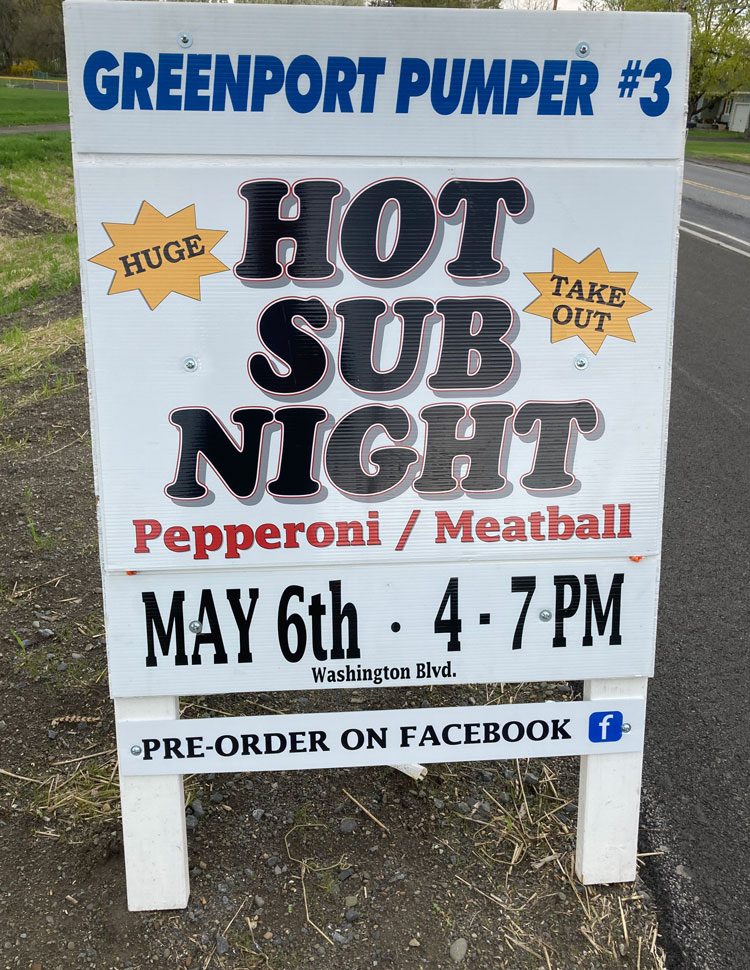 Greenport Pumper #3 – Hot Sub Night
Hound Dog Hero sub sale. Hot meatball, pepperoni, or both mixed in an Italian bread heel. The same subs we sell at the Chatham Fair.
All subs are $10. Drive-Thru pickup only. See member for tickets or pre-order at the link. Walk-Ins will be limited.