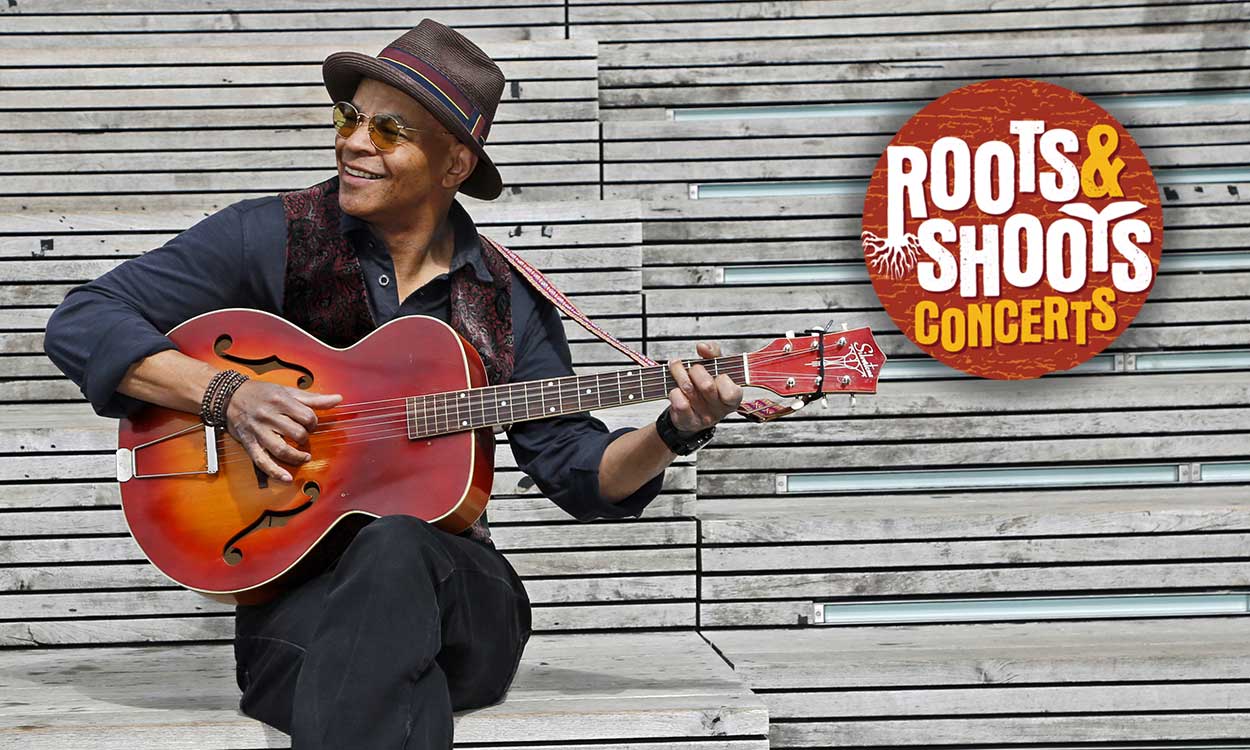 Grammy-Nominated Blues Artist Guy Davis Concert
Spencertown Academy Roots & Shoots Concerts Series presents acclaimed blues artist Guy Davis.
Davis uses a blend of roots, blues, folk, rock, rap, spoken word, and world music to comment on, and address, the frustrations of social injustice, touching on historical events, and common life struggles. He sings and plays 6 and 12-string guitar, harmonica, 5 and 6-string banjo, and the didgeridoo. He has played the four corners of the world, with tours taking him from the equator to the Arctic Circle.
His parallel careers—as a musician, author, music teacher, and film, television, and Broadway actor—mark him as a renaissance man, yet the blues remain his first and greatest love. Growing up in a family of artists (his parents were Ruby Dee and Ossie Davis), he fell under the spell of Blind Willie McTell and Fats Waller at an early age.