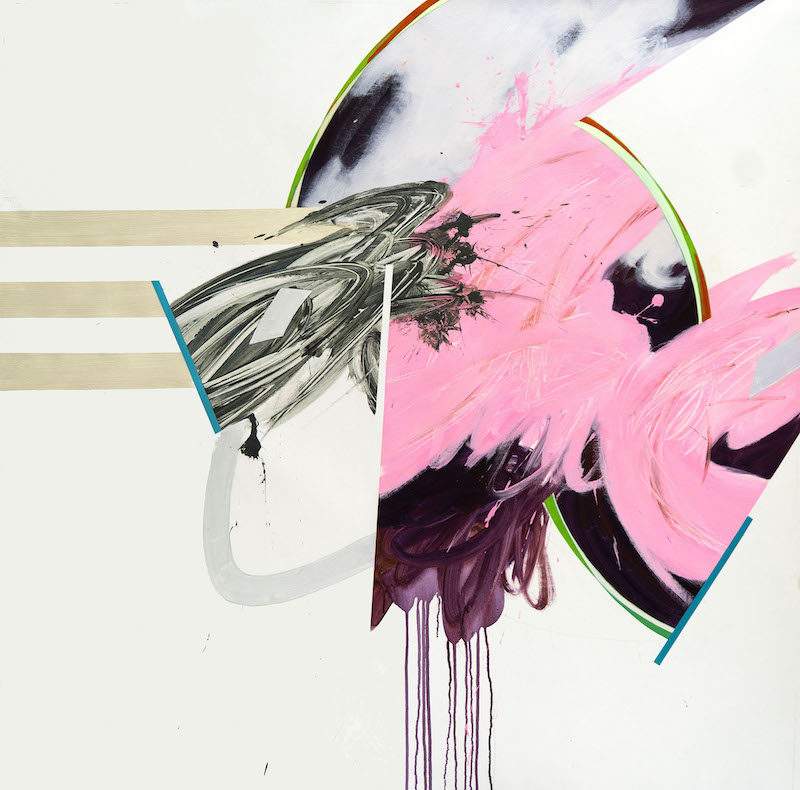 On View: Form Undone
Susan Eley Fine Art is pleased to present an exhibition of recent works by Josh Meillier and Carlos Puyol at its Upstate Gallery. Entitled Form Undone, this two-person exhibition will be on view at SEFA Hudson from February 23 through April 9, 2023.
There will be an opening reception to celebrate the artists on Friday, February 24th from 5 to 7PM. 
Before "form" can be "undone," form has to be mastered—before compositions can be interrupted, before materials can merge, before layers can be unraveled, before color can be exploded, before grids can be fractured, before borders can be broken. The artist must have a mastery of all such aesthetics and techniques in order to move beyond them, to create beyond them. 
In Form Undone, the paintings of Josh Meillier and Carlos Puyol exemplify these skills. The artists have mastered a number of painting approaches—from sewing their works together into canvas amalgamations, to taping the backgrounds of their pieces to obtain precise lines, to appropriating photographic source materials. 
The exhibition at SEFA Hudson will pair the largely monochromatic works of Meillier with the colorful abstractions of Puyol. Both artists can fall into the larger category of "abstraction," yet their methodologies and influences are unique. Meillier's often minimalistic black and white geometries will mingle with Puyol's colorful acrylic paintings that encapsulate every hue of the rainbow. Both artists embrace a mixed-media approach and play with negative spaces within their compositions.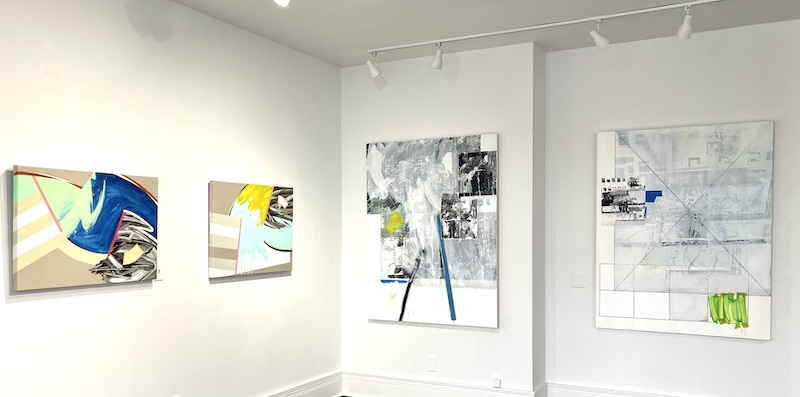 Form Undone is the first major exhibition at SEFA Hudson with emerging artist Josh Meillier,  who the Gallery initially found through a student submission process for a SEFA NYC show in 2021. Form Undone includes fourteen of Meillier's recent paintings, as well as a portfolio of drawings. In his works, the artist breaks our ideas of Minimalism and Abstraction. He employs the grid, but disrupts it with highly naturalistic elements, such as photographic transfers on his screen prints. His sources here are sometimes his own pictures or are pulled from online—the ambiguity of the images intended. This tendency for "pulling together while breaking apart" can also be witnessed in Meillier's use of materials. The artist also uses pumice, glass beads and glass powder.
These are frequently construction materials that produce the "shimmer, a silky grit" we see in the paint of crosswalks, for example. Meillier enjoys the "smoothness and the roughness" that is inherent in this substance.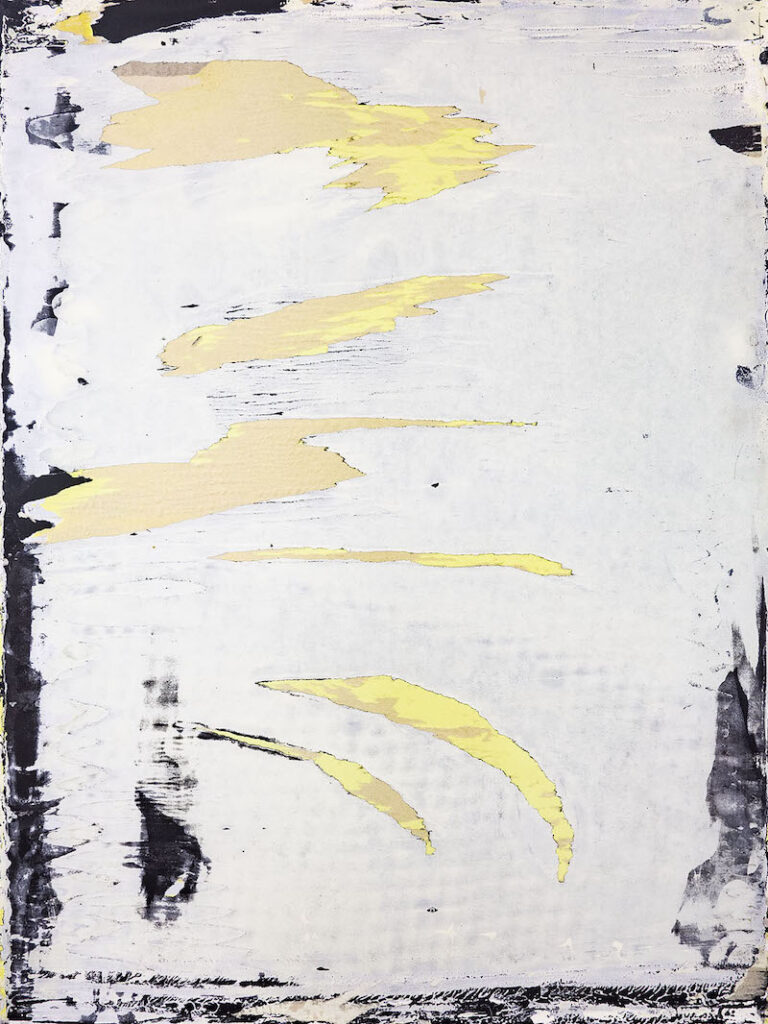 The exhibition at SEFA Hudson will feature paintings from three series: "Screens," "Still Life" and "Site." Each series shines individually and has been intricately constructed materially. "Screens" have bright flashes of golden pigment amongst black and white backgrounds. They have been built up with transfers of newsprint, totaling at least twenty-five layers in a single work. The "Still Life" series includes Xerox transfers of photographs. Here, Meillier can showcase his interest in plants, in fracturing the grid and in the ambiguity of digital imagery. The works from the "Site" series are the most minimal of the group, as well as the newest, completed in 2022 and 2023. The artist notes that he enjoys "watching the layers build up and how previous layers impact the printing process, preferring things that are not perfectly legible."