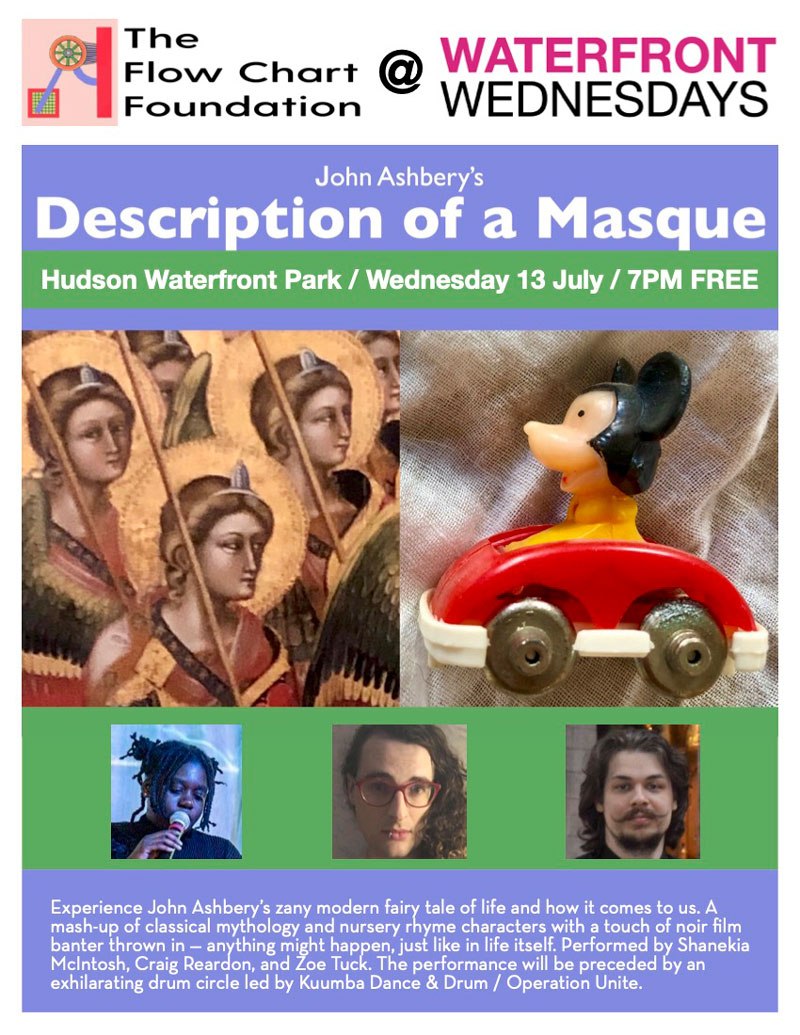 FLOW CHART FOUNDATION at WATERFRONT WEDNESDAYS
On Wednesday, July 13th, The Flow Chart Foundation takes over Waterfront Wednesday with a performance of John Ashbery's DESCRIPTION OF A MASQUE, performed by Shanekia Mcintosh, Craig Reardon, and Zoe Tuck; theatre concept by Jeffrey Lependorf.
Experience this zany modern fairy tale of life and how it comes to us. A mash-up of classical mythology and nursery rhyme characters with a touch of noir film banter thrown in — anything might happen, just like in life itself.
The performance will be preceded by an exhilarating drum circle led by Kuumba Dance & Drum / Operation Unite.