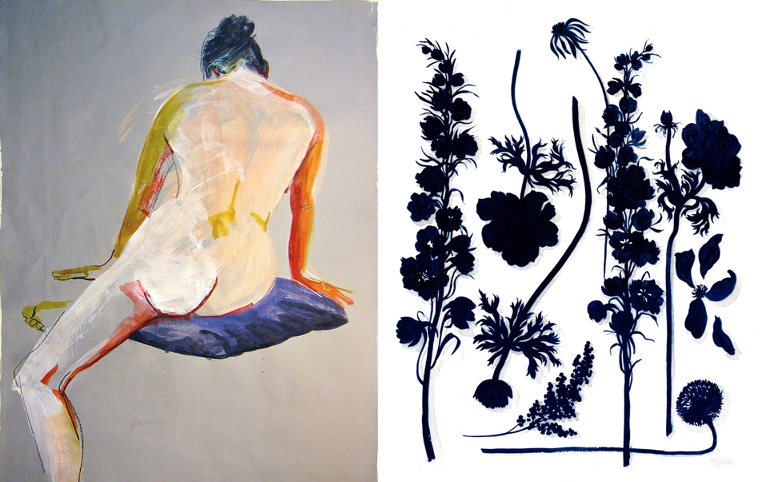 Fast and Free, Slow and Steady: Works From Life and Nature by Gretchen Kelly
Gretchen Kelly's upcoming show at D'Arcy Simpson Artworks presents the artist's botanical and life figure paintings together in a provocative juxtaposition of style, subject and effect.
Her chosen medium for both subjects is gouache and watercolor, but her artistic approach to each differs greatly.  Gretchen paints the figure from life in an expressionist style that is fast, free, color-rich and spontaneously joyful. Her botanicals are similarly painted from life, but the process is contrastingly slow and steady and the work monochromatic and deeply contemplative.
Showing these disparate works side by side offers viewers a rare and wonderful opportunity to explore how Gretchen studies nature, life, and beauty and expresses her vision with stunning artistic agility and emotion.
Gretchen Kelly grew up in Ossining NY and settled in Hudson in 2003. She flourished as a successful fashion and textile designer before becoming a fulltime artist. Her figures and botanicals are available for view and purchase at D'Arcy Simpson Art Works through the fall. The gallery will host a socially distanced Artist Reception on Saturday Nov. 21 from 4-8 pm. Masks required.