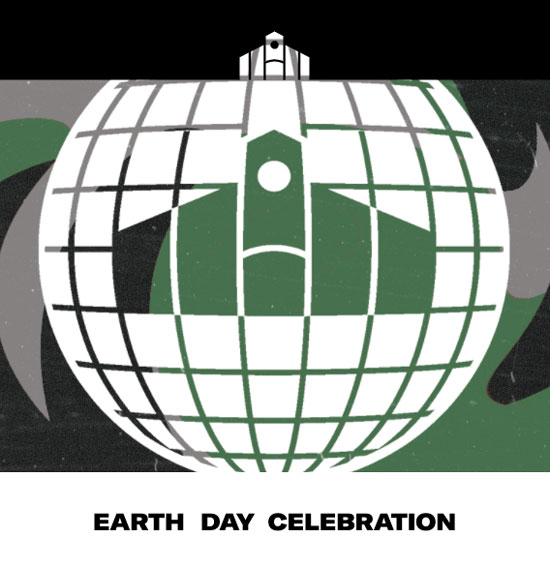 Earth Day Celebration
Celebrate Earth Day Weekend at Basilica Hudson as part of our BASILICA GREEN programming!
On Sunday, April 24, we will gather to honor and celebrate our shared planet and community.  Free and open to the public, Basilica Hudson and our program partners welcome all to Basilica's campus to participate in a variety of environmentally focused activities to learn about local ecology and how to electrify everything; take action through personal fossil fuel divestment, sign making calling for no biocide spraying, and letter writing for change; and engage youth in ecologically-focused art and science experiences.  We invite you to a day of communing, learning and sharing together during Earth Day Weekend, complete with food by Local 111 and a live music performance by Brasskill.
All of this against the backdrop of our Net Zero Campus Renovation Project that is now underway bringing us learning opportunities and winterized space for year-round programming and community use, powered by renewable energy.  Together we can move the change we need forward for all!
11:00 AM – 12:00 PM | Align Your Money with Your Values – individual divestment from fossil fuels workshop with Michael Richardson (Rivers & Mountains GreenFaith Circle)
11:00 AM – 1:00 PM | Plant pigment painting workshop / knotweed experiment with Basilica's Hudson As Muse Artist in Residence Ellie Irons
12:00 PM – 3:00 PM | Food by Local 111, brunch to-go
12:30 PM – 1:00 PM | Remarks from City of Hudson Mayor Kamal Johnson
1:00 PM – 2:00 PM | Green the Grid and Electrify Everything Teach-In with Betta Broad (New Yorkers for Clean Power)
1:00 PM – 3:00 PM | No Spray (and anything else you want to make) sign making workshop with Ramiro Davaro-Comas and Grace Lang of Super Stories
2:00 PM – 3:00 PM | Explore Outside Your Door youth science activity with Dr. Leonisa Ardizzone and Environmental Justice students from Vassar College
3:00 PM – 4:00 PM | Live music from Brasskill