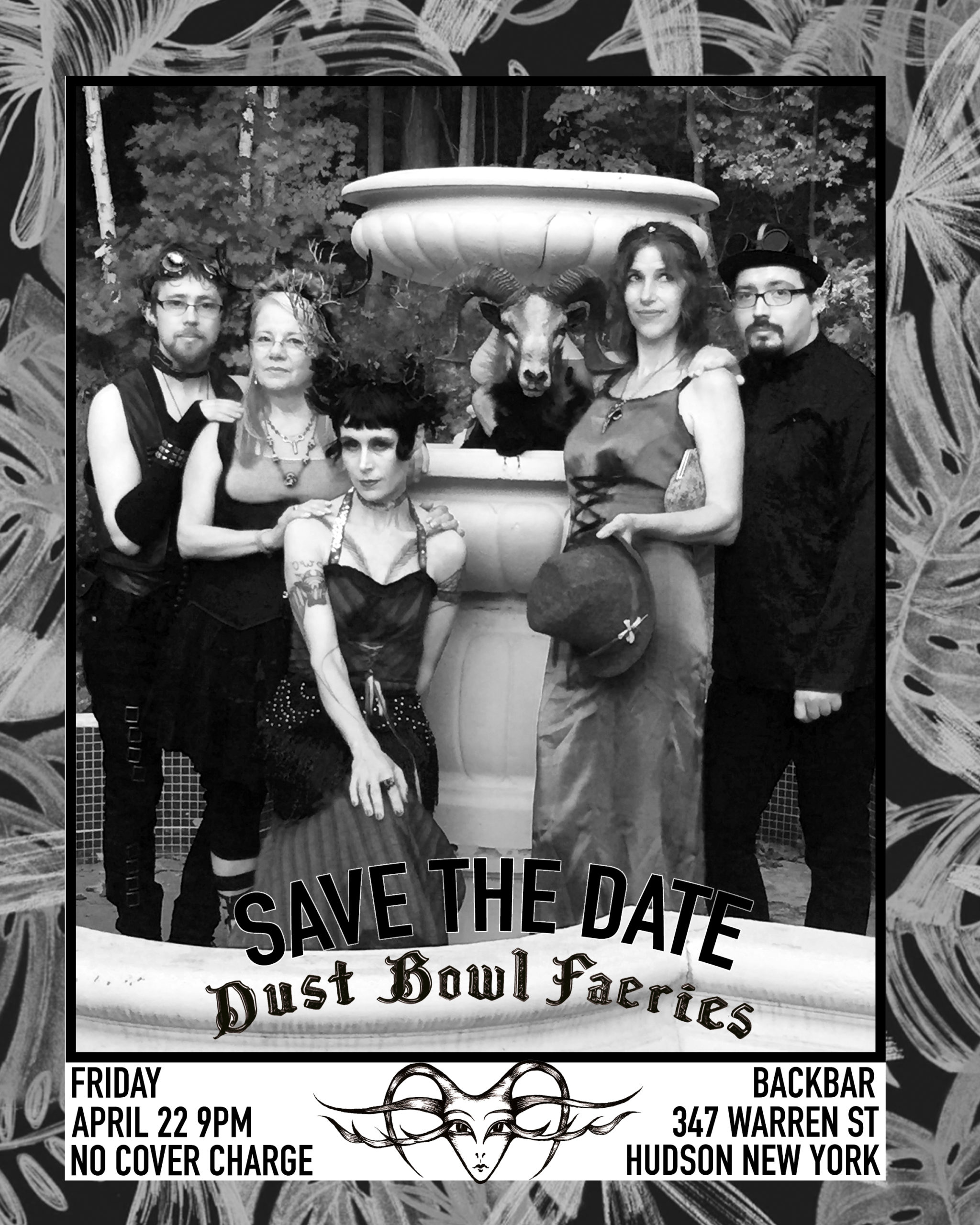 Dust Bowl Faeries, dark carnival music at Backbar
Come to the dark cabaret…at Backbar Hudson!
Enjoy an evening of dark carnival music with Dust Bowl Faeries in Backbar's bohemian cabaret tent,  347 Warren St. in the heart of Hudson.
Backbar offers a spectacular selection of natural wines, artisan cocktails & Southeast Asian inspired food. free admission.
DUST BOWL FAERIES, dark carnival dream music
A faerie tale fusion of dark cabaret, gothic polka and circus punk music, Dust Bowl Faeries is a dark-carnival band from the New York Hudson Valley. Accordion, singing saw, acoustic guitar, lap-steel, bass and percussion combine to create the Dust Bowl Faeries otherworldly sound. The band was founded by Ryder Cooley (faerie queen) and her taxidermy spirit animal, Hazel the Ram. Ryder and Hazel are joined by Jon B. Woodin (rocket faerie), Liz LoGiudice (river faerie), Andrew Stein (time faerie) & Rubie LaRue (feisty faerie). Dust Bowl Faeries will be releasing a new EP in 2022 featuring harpist Mikaela Davis. They released their 2nd album, The Plague Garden, in 2020. Previously, the band released two EP's and a self titled debut album featuring Tommy Stinson (Replacements) & Melora Creager (Rasputina)
https://www.dustbowlfaeries.com/