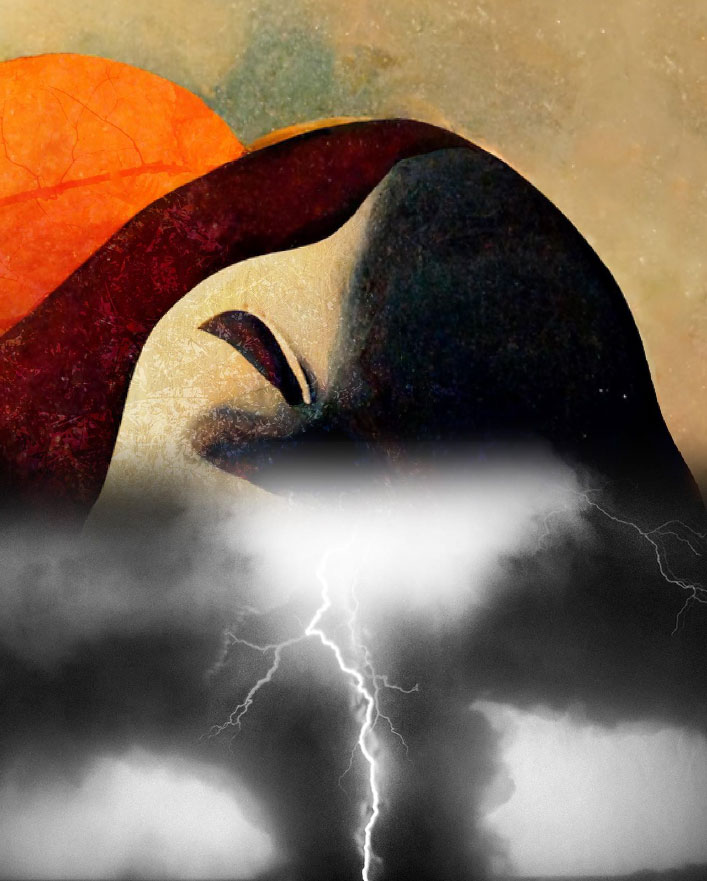 D'Arcy Simpson Artworks and Tanja Grunert present: Ephemeral
One hour before sunset, the late afternoon sun streams through the 72 panes of the West facing ground floor window of the Second Ward Foundation Gallery in Hudson, New York. The panes, covered with photographic collages printed on clear film, fill the room with a dramatic and ever-changing kaleidoscopic vision of a Catskill mountainscape.
A soundscape of layered acoustic instruments, sounds from nature (recorded over a 24 hour period), and the human voice builds from a single syllable to a choir, morphing (with the help of algorithmic compositional tools) into a sonic portrait of day into night. Sunlight fades and darkness falls revealing video images projected onto multiple screens, the images themselves projections of electrical storms upon the smoky plumes of a fully engulfed bonfire.
James Autery, David McIntyre, and David Perry's immersive experience, Ephemeral offers their personal and collaborative perspectives, using the movement of the sun as its engine. It is a piece of ecological impressionism that is both a serene reflection and desperate call to action in the face of the environmental challenges and opportunities facing our time.
Ephemeral opens Saturday November 12th, 2022 at the Second Ward Foundation Gallery at 71 N. 3rd Street, Hudson, NY. The Sunset presentation begins at 4 pm. Doors open at 3:30 pm. An artist reception will follow.