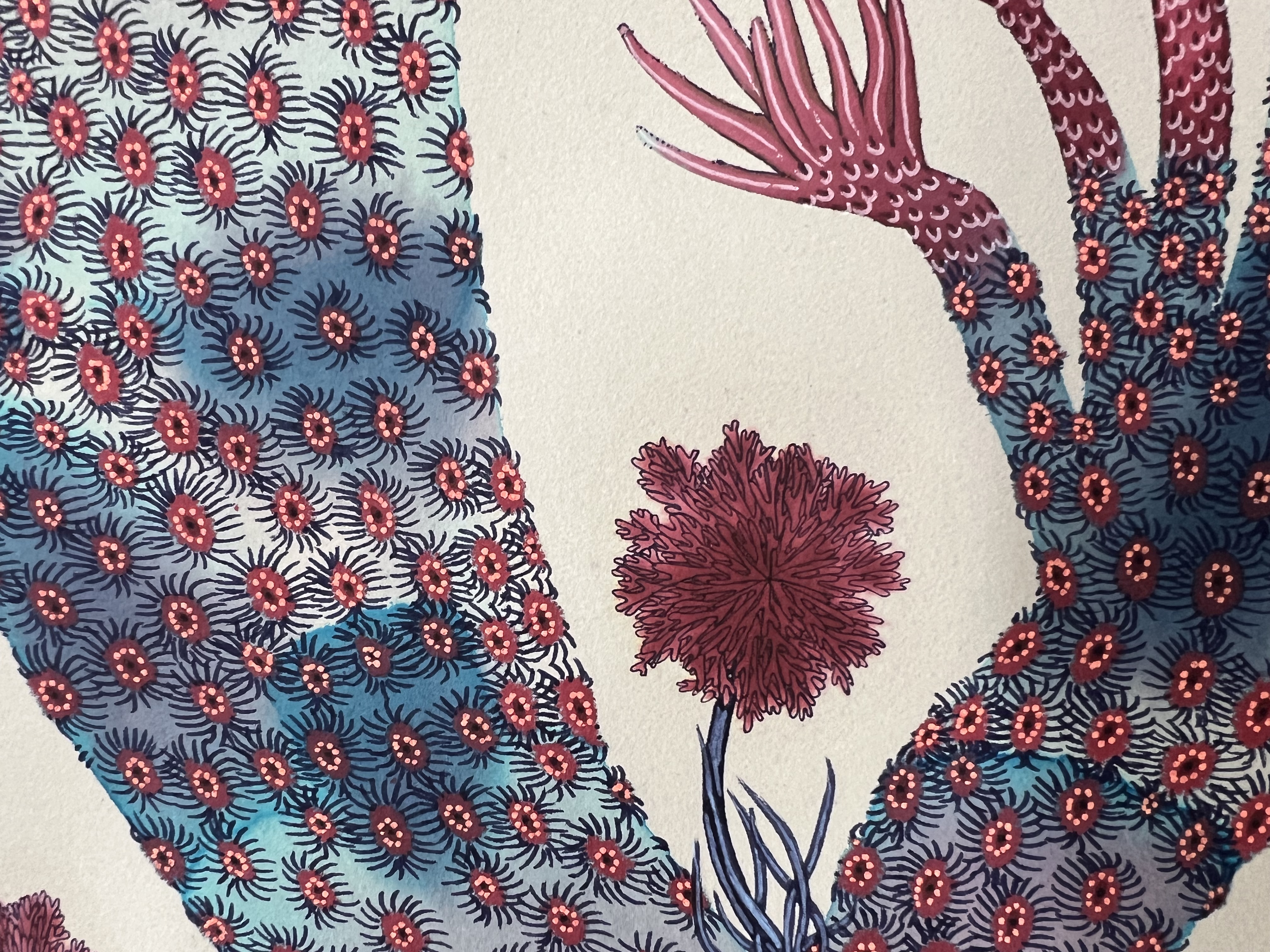 D'Arcy Simpson Art Works Presents: Evergrowth by Emily Ritz
Emily Ritz's richly detailed paintings evoke lush fantasies of botanical life that are sensual, pure and alive. She has created a world where human form and plant form are symbiotic; spiritually and physically connected.
The textures and colors are inspired by coral reefs, moss and cactus groves but are subconscious inventions that create a world of abundance, acceptance and self-love–beyond earthly constraints and boundaries.