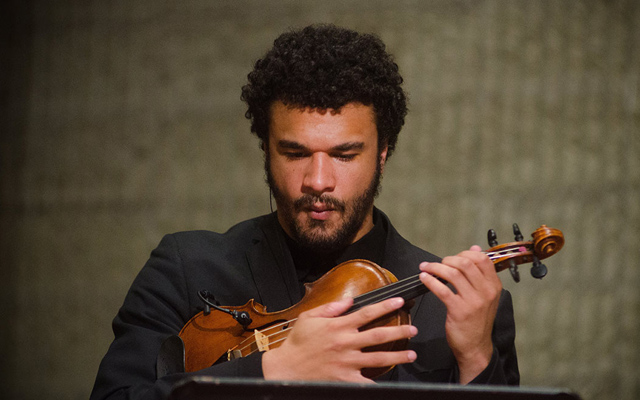 CURTIS J. STEWART + ETHEL
DISCOUNT CODE:  SPRING50 for 50% off!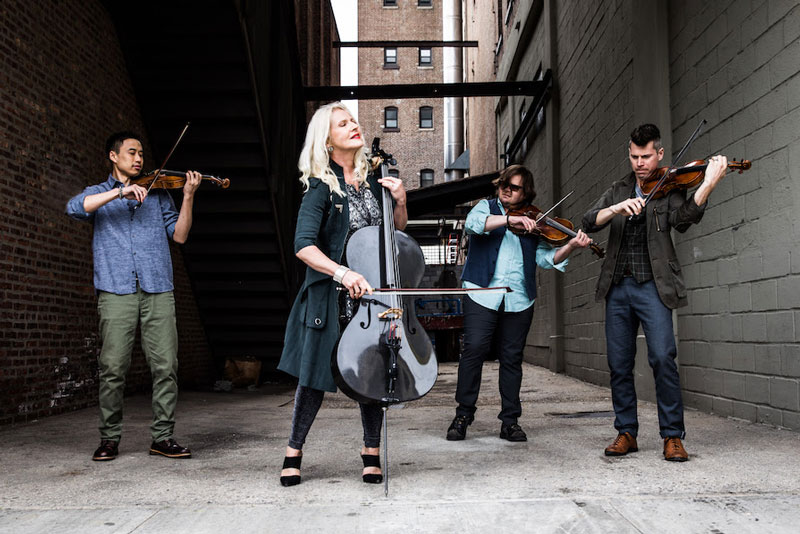 photo by Murphy Made
7:00PM
$35–$55 General Admission
Black Box Theater, Studio Complex
DISCOUNT CODE:  SPRING50 for 50% off!
Famed string quartet ETHEL pairs up with three-time GRAMMY Award-nominated violinist/composer Curtis J. Stewart for a special performance.
GRAMMY-nominated violinist and composer Curtis J. Stewart will bring his musical authenticity to the stage with a performance of works from his recently released album "Of Love." Exploring themes of self-determination, love, and loss, Stewart's music transcends the traditional boundaries of classical violin and serves as a source of inspiration for realizing one's own citizenship. As the Artistic Director of the American Composer's Orchestra and recipient of the Eastman "Centennial Award" for artistry and leadership, Stewart is dedicated to bridging the gap between classical music and contemporary life.
Joining Stewart on stage is the renowned string quartet ETHEL. Known for their dynamic and eclectic musical style, ETHEL has performed across the world and collaborated with jazz legends, rock stars, and composer-performers. With nine albums and numerous collaborations to their credit, ETHEL continues to forge human connections through sound and style. These performances are not to be missed by anyone looking to experience the best in contemporary classical music.