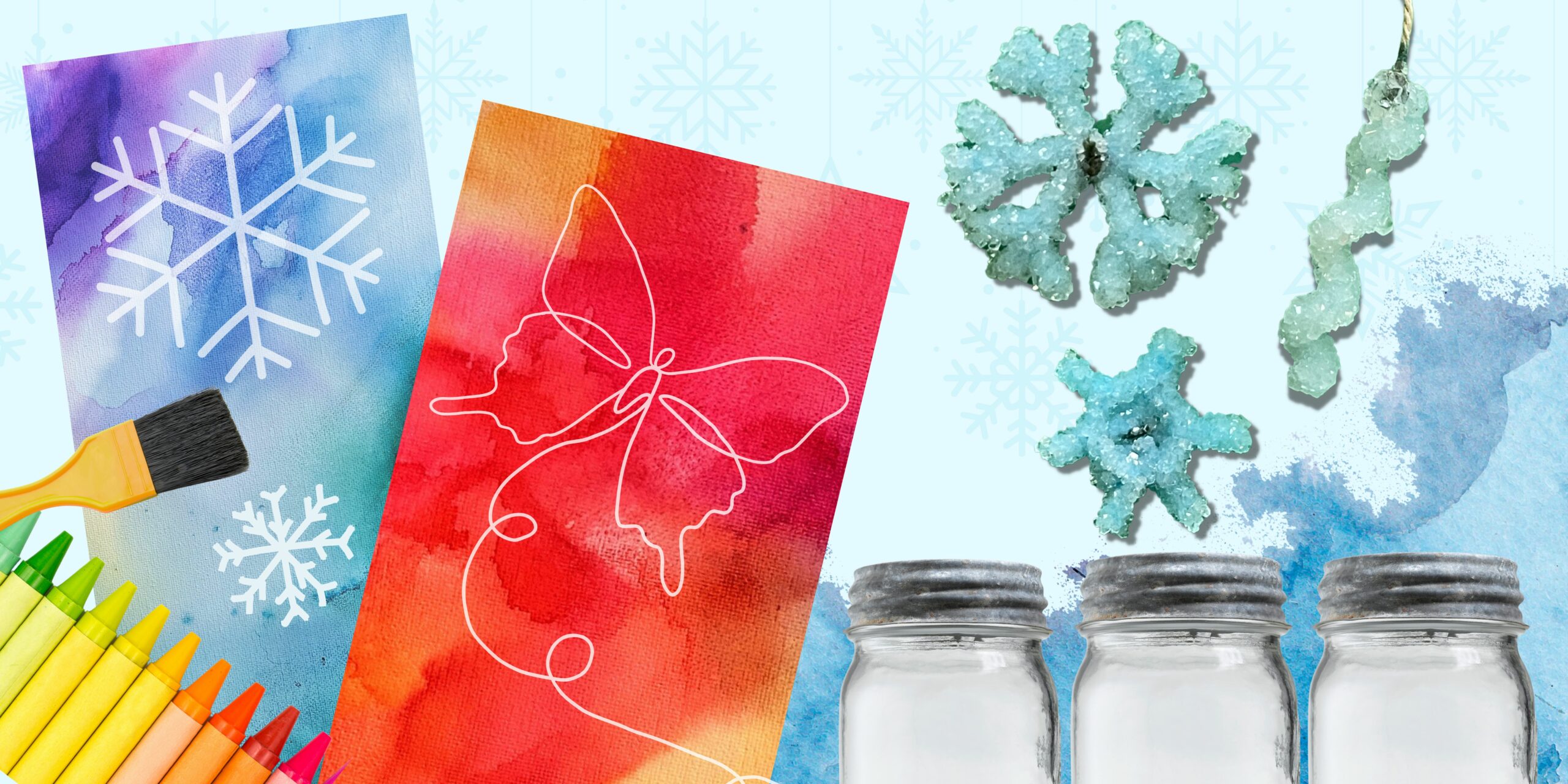 Craft Lab! (After School Snack & Craft)
After School Snack & Craft is taking a scientific twist in January! Students in grades 6 – 12 are invited to join us in the lab (aka Teen Room) to enjoy some light snacks and fun projects that are both experimental and crafty. All snacks and craft supplies provided. No registration required. While supplies last!
Date/Time: Wednesdays, January 11 and 18, 3:30 – 5pm
January 11 – Wax Resist Watercolor Painting
January 18 – Crystal Snowflakes
In person, Hudson Area Library Teen Room.