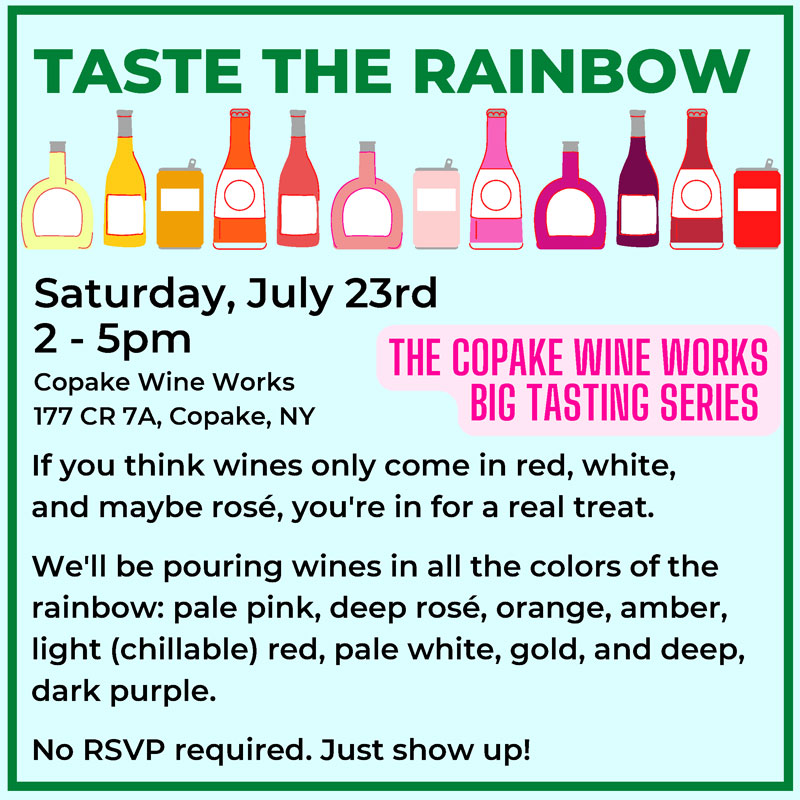 Copake Wine Works Big Tasting Series: Taste the Rainbow
Saturday, July 23rd: 2pm – 5pm
If you think wines only come in red, white, and maybe rosé, you're in for a real treat.
We'll be pouring wines in all the colors of the rainbow: pale pink, deep rosé, orange, amber, light (chillable) red, pale white, gold, and deep, dark purple.
There's no charge, no tickets – just show up and check it out. There's no obligation to buy – so come say hi and give these wines a try.