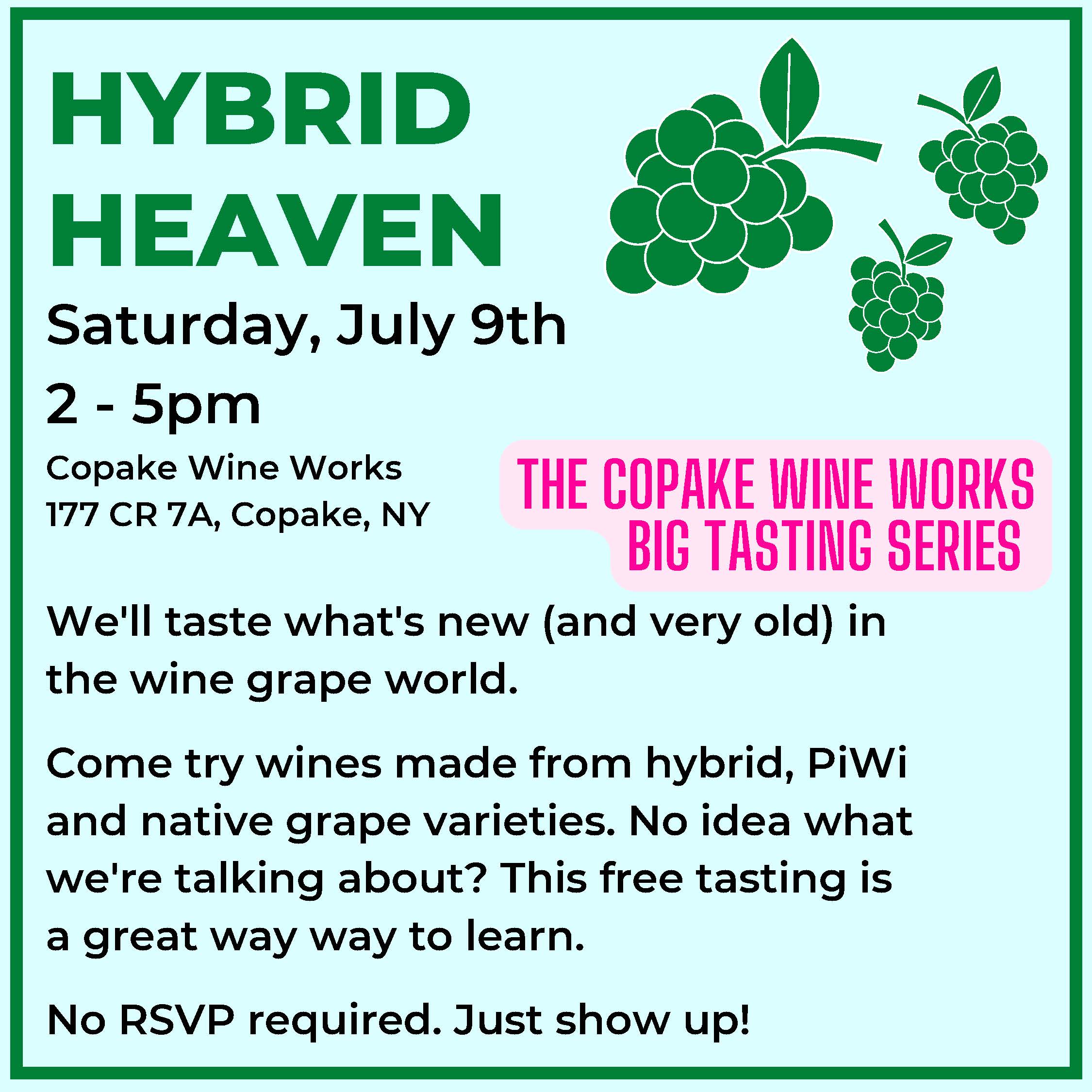 Copake Wine Works Big Tasting Series: Hybrid Heaven
Saturday, July 9th: 2pm – 5pm
This month we're doing two Big Tastings. Our first takes place this Saturday, July 9th from 2 to 5pm. The focus is on hybrid, PiWi and native grape varieties – some of the newest – and oldest – grapes in the wine world. No idea what we're talking about? This free tasting is a great way way to learn.
There's no charge, no tickets – just show up and check it out. There's no obligation to buy – so come say hi and give these wines a try.