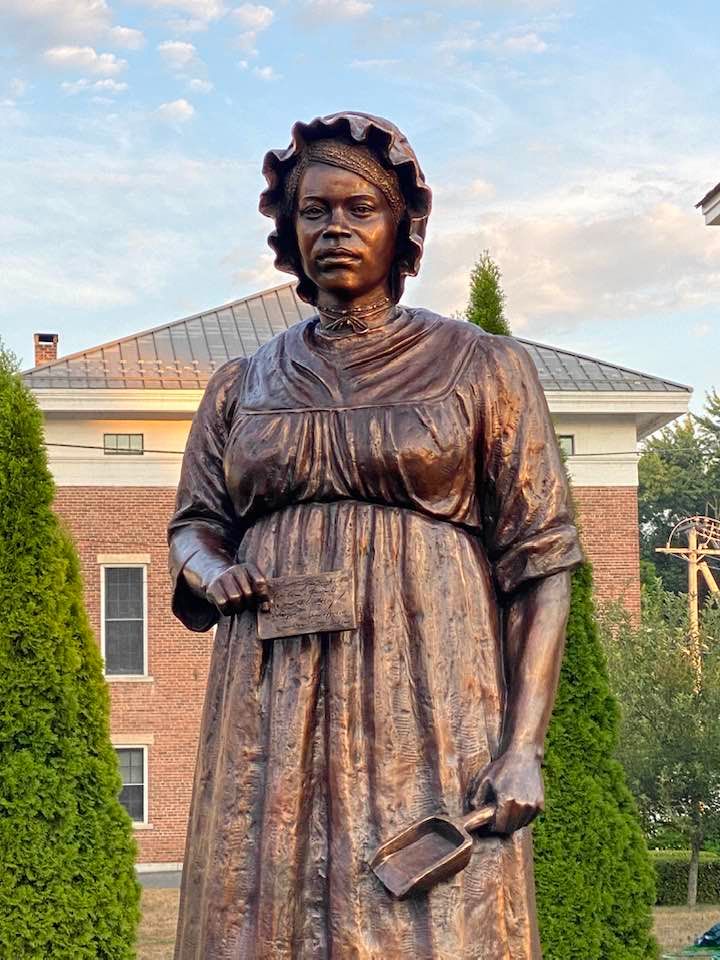 Constitution Day: The Story of Elizabeth "Mumbet" Freeman
The Hendrick Hudson DAR Chapter will hold its first Speaker Series program of the 2022-2023 year at the Sheffield (MA) Historical Society. On September 17th in 1787 the US Constitution was signed in Philadelphia. Bearing direct relation to the Constitution is the celebrated Elizabeth "Mumbet" Freeman story, which transpired in Sheffield. Freeman's bold actions, drawing on the 1780 Massachusetts Constitution, had a direct and momentous impact on the lives of enslaved African Americans in Massachusetts, and beyond.
Jennifer Owens, administrator at the Sheffield Historical Society, will tell the remarkable story of this local enslaved woman called Bett, or Mumbet, who made history because, when patriots spoke of personal liberties, she listened carefully. As a result, she understood her rights in the new emerging American government.
When the Massachusetts Constitution was ratified in 1780, ahead of the US Constitution, Bett fought for her rights in the Massachusetts court and won her freedom. That was to the benefit of all enslaved African Americans in the Commonwealth. Stories like hers eventually led to the 13th Amendment of the US Constitution in 1865.
The talk will be broadcast over Zoom on September 17th at 11:15am. Pre-registration is required; visit https://us02web.zoom.us/meeting/register/tZArduigpz4tGtYUl1inZumwiG86iq0flHOL to register.