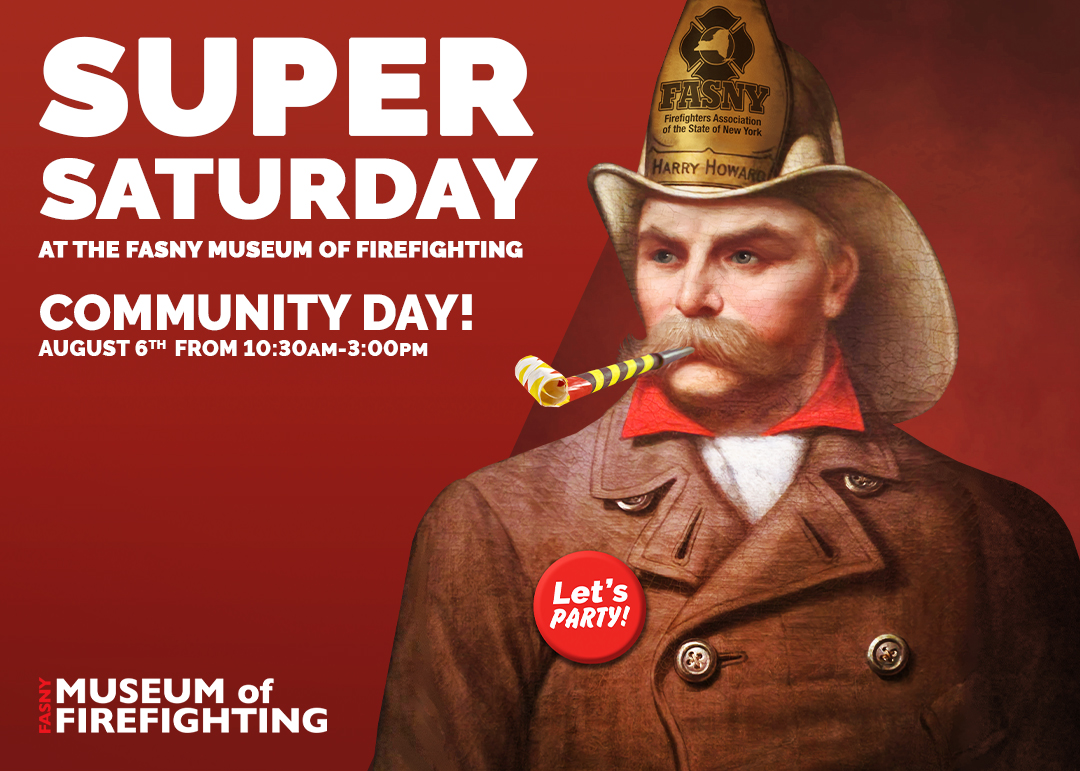 Community Day at the Museum
Join us on August 6th, 2022 at 10:30 am – 3:00 pm for a FREE IN-PERSON event: Community Day at the Museum!
We invite you to come celebrate a birthday, an anniversary, and our diverse community on this special day! With new exhibits opening, exciting demonstrations, and lots of surprises, it's a party you won't want to miss!
•A thrilling demo by the Owego Hose Team!
•A barbershop quartet will serenade the crowd
•An agility demo by Molly the Museum Dog
•Fun games with prizes for all ages
•History Hunt throughout the Museum
•Tours and talks about the new exhibits celebrating Harry Howard's 200th birthday and FASNY's 150th anniversary
All activities are FREE, and FREE admission to the Museum will also be offered during the event. We will also be serving FREE celebration cake! RESERVATIONS ARE NOT REQUIRED FOR THIS EVENT.
Community Day is made possible by a generous grant partnership program by: The Museum Association of New York and New York Council on the Arts.
Special thanks to our Community Day Partners: OutHudson and the Kiwanis Club.