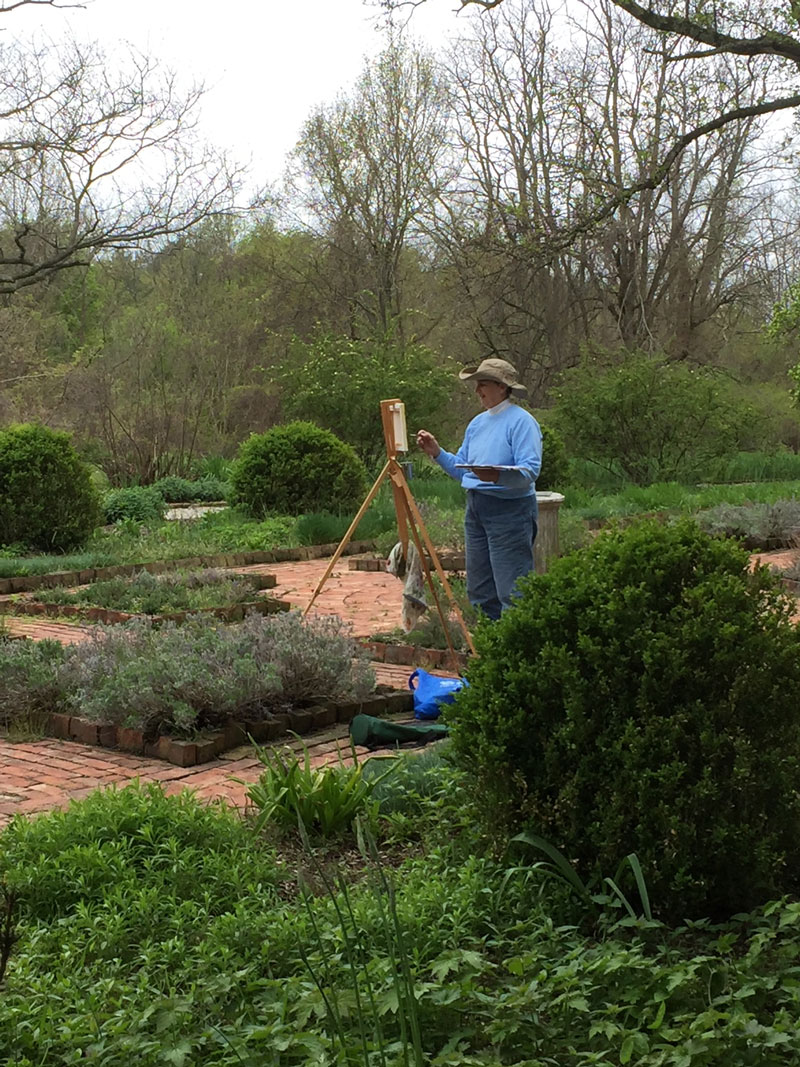 Opening Reception: Columbia County Plein Air Artists
Photo: Audrey Wyman at Montgomery Place
The Claverack Free Library is delighted to announce the opening of an exhibition of work by  Columbia County Plein Air Artists on Friday, June 2 from 5 to 7 PM in the Marilyn and Bob Laurie Gallery.
Columbia County Plein Air Artists, formed in 2013, is a group of artists using diverse media to capture the beauty of their surroundings. Working in oil, acrylic, watercolor and pastel, members share the common passion of working outdoors (en plein air) to capture the changing light, colors, and beauty of Columbia County and the surrounding areas. In the tradition of famed Hudson River School artists such as Thomas Cole and Frederic Church, members engage with the region's storied artistic heritage while interpreting the landscape for 21st century audiences.
Works by Richard Bazelow, Brenda Bertin, Arlene Boehm, Kris Cottom, Susanna Grannis, Eden Hart, Valerie Hoffmann, Karen Hummel, David Lesako, Kathie Mock, Martha Morano, Lori Rothstein, Anita Schermerhorn, Debbie Shaw and Audrey Wyman will by on display from June 3 through July 15 during library hours.
The Claverack Library is located at 629 Route 23B at the intersection of Route 9H.  www.claveracklibrary.org or 518.851.7120 for information.